TMS Homecoming Dance this Friday!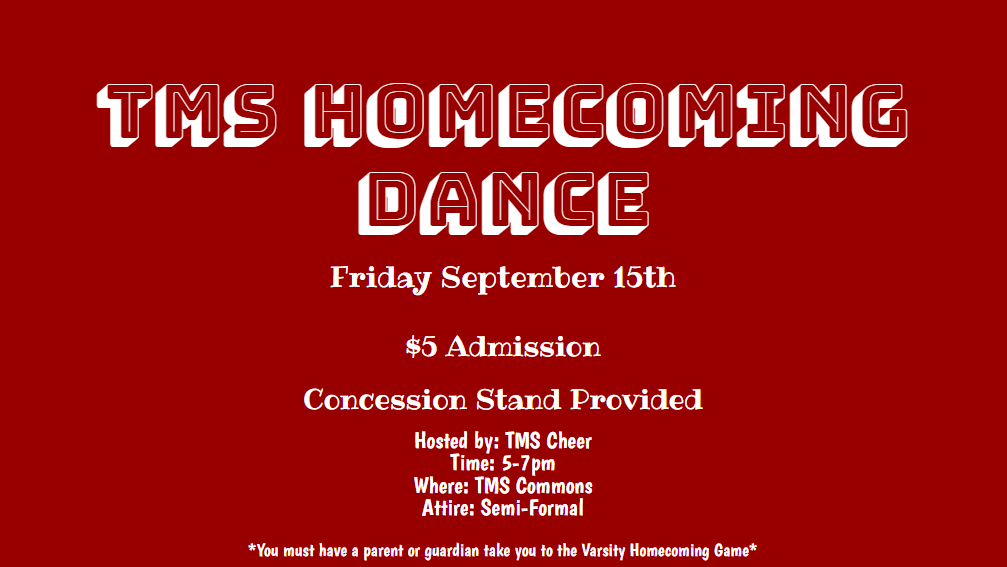 Join us at TMS this Thursday for a very special performance! See you there!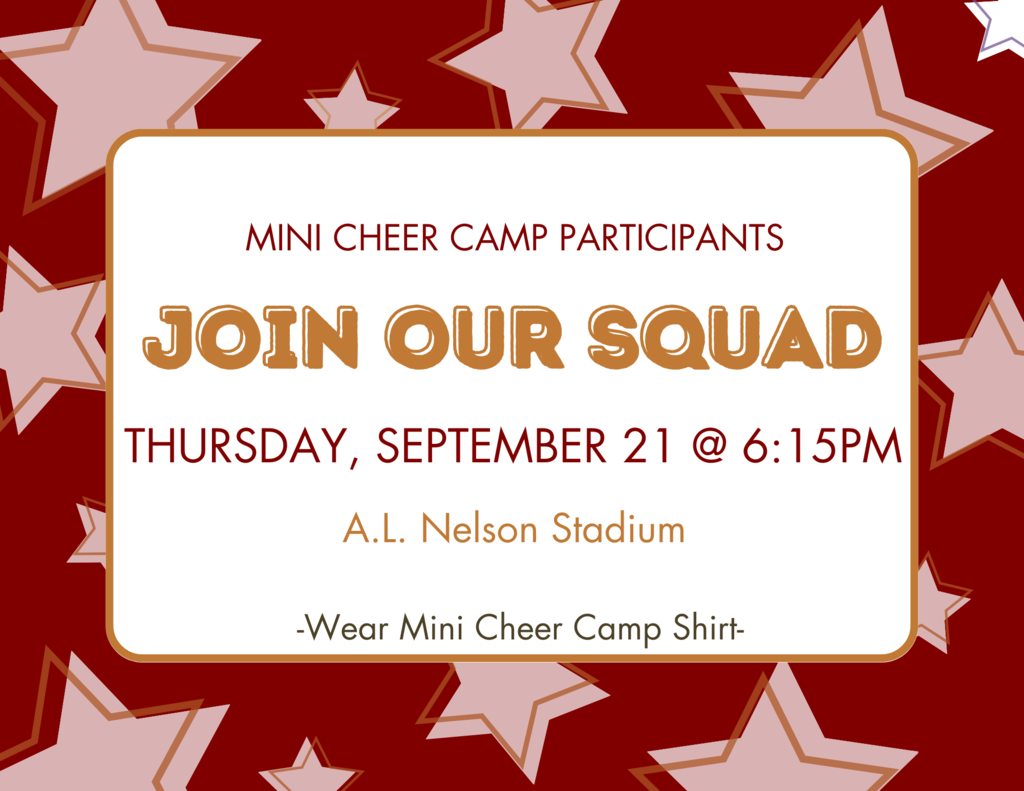 This week at Tarkington middle school Mrs. Tooley had her students participate in a "True Colors" activity where students learn about their personalities and communication. Most importantly, they learned how to communicate with others who may not be like their personality. Thank you to Mr. McDonald for leading a student body conversation over TISD Core Values: Integrity, Accountability, Pursuit of Excellence and Courage. It has been an awesome week at Tarkington Middle School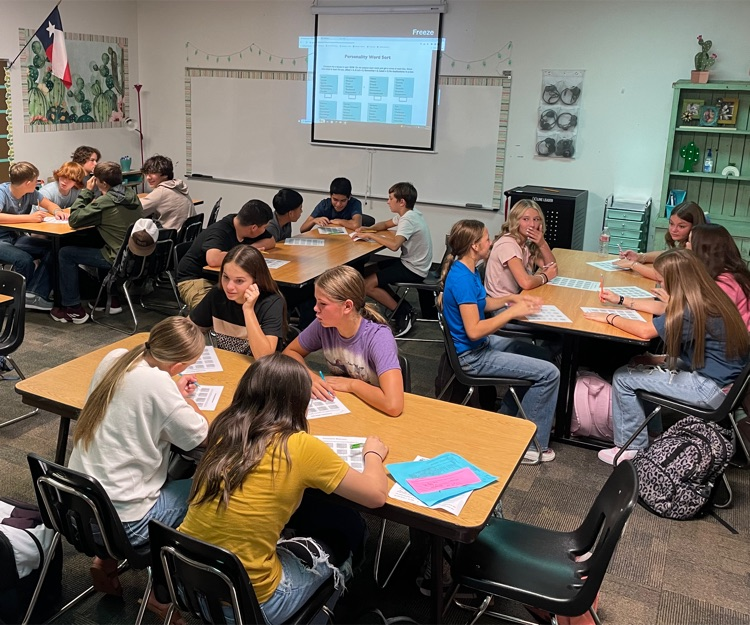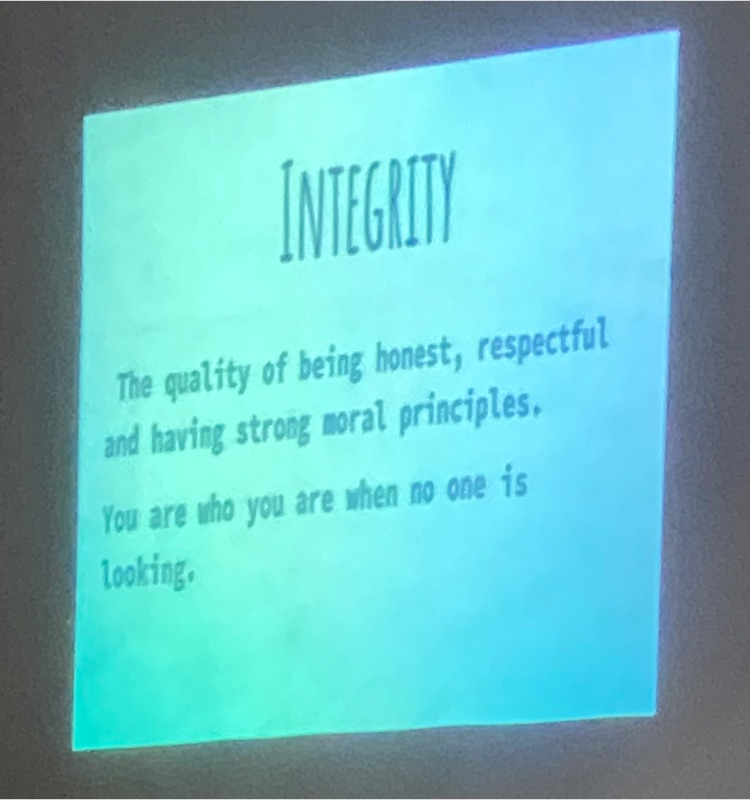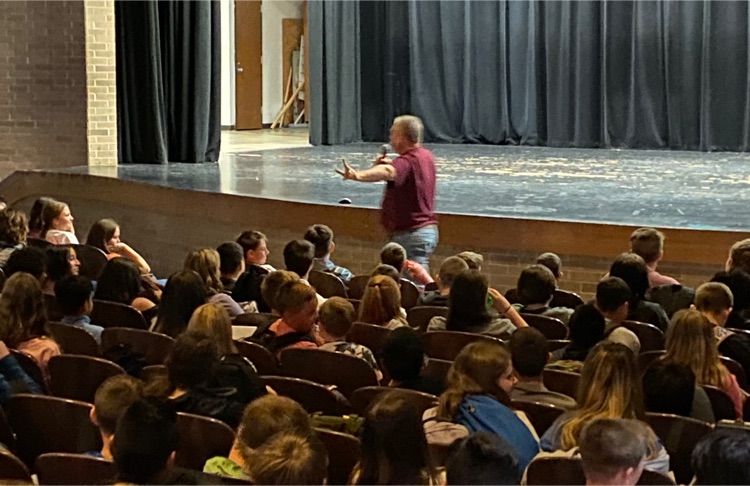 It was great to see Tarkington Middle School students walking the halls and eager to learn. Just the smile on their faces alone said the 23-24 school year will be a great year!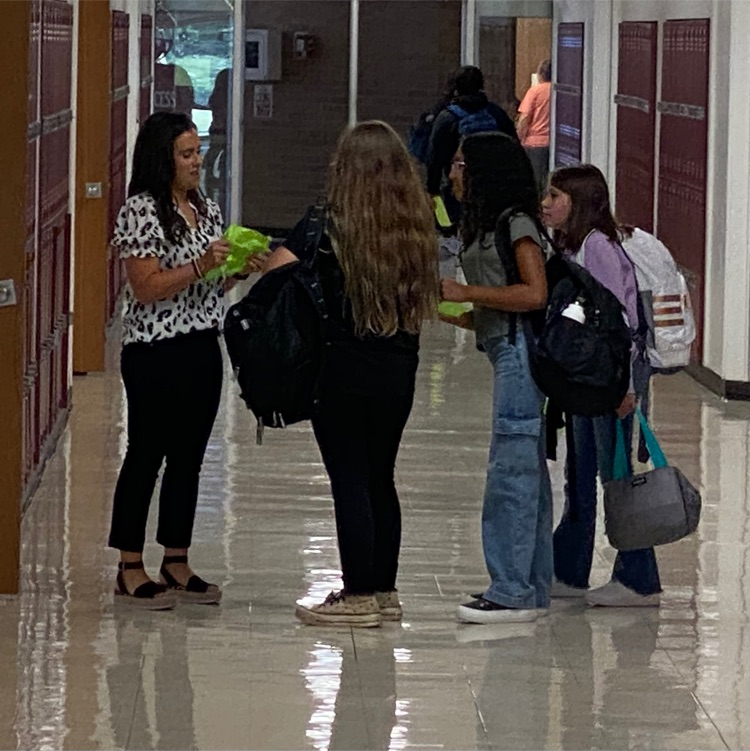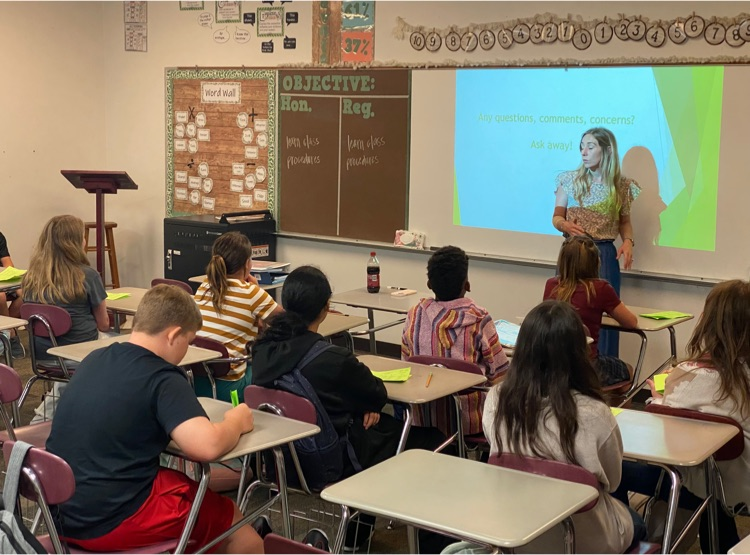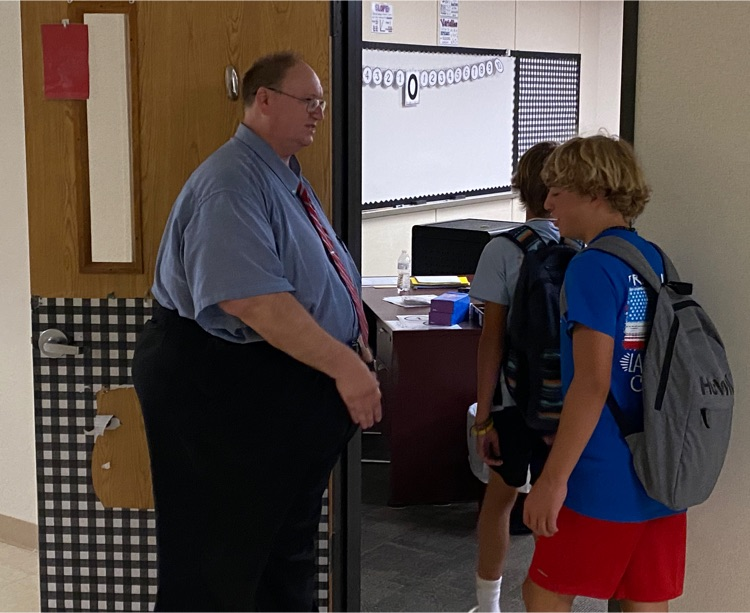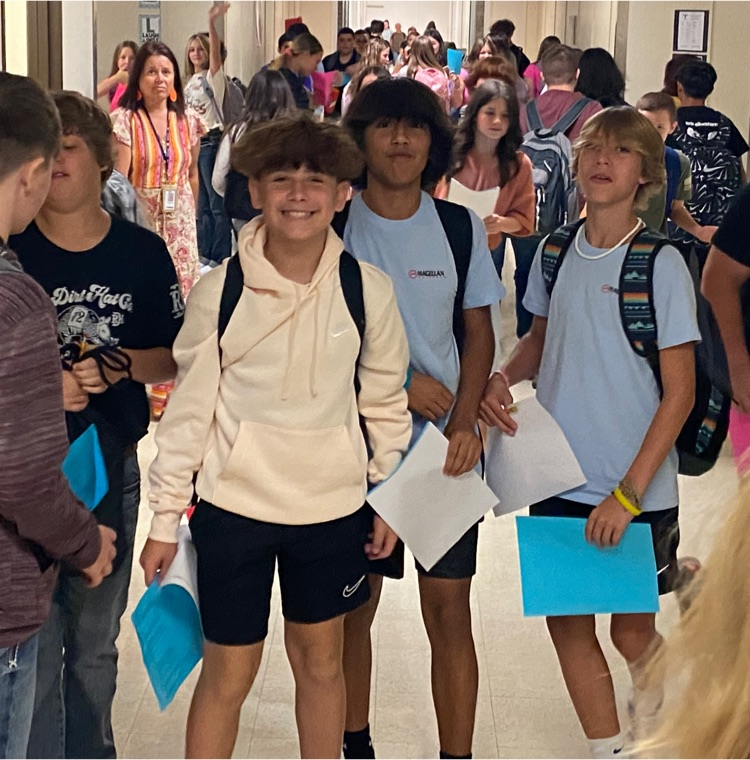 Our award-winning Tarkington ISD cheerleaders are excited to lead Longhorn fans this fall! They had an amazing time at Texas A&M's UCA summer camp, sweeping the competition and winning multiple awards. Congrats to our talented cheerleaders and dedicated coaches! 🏆🎉 #TISDCheer #LonghornNation #Summer2023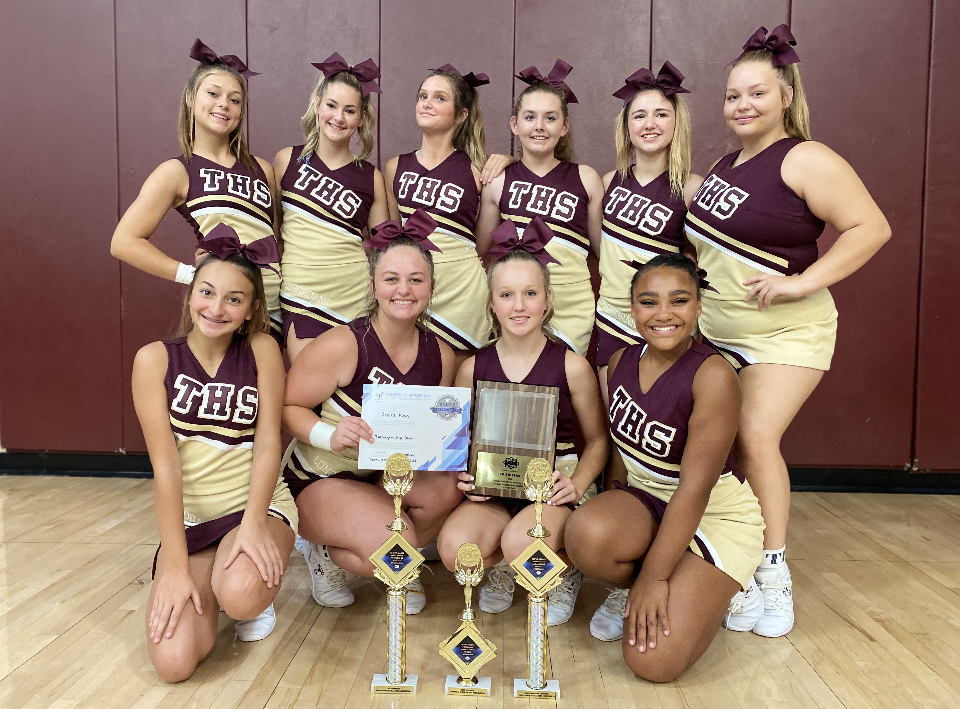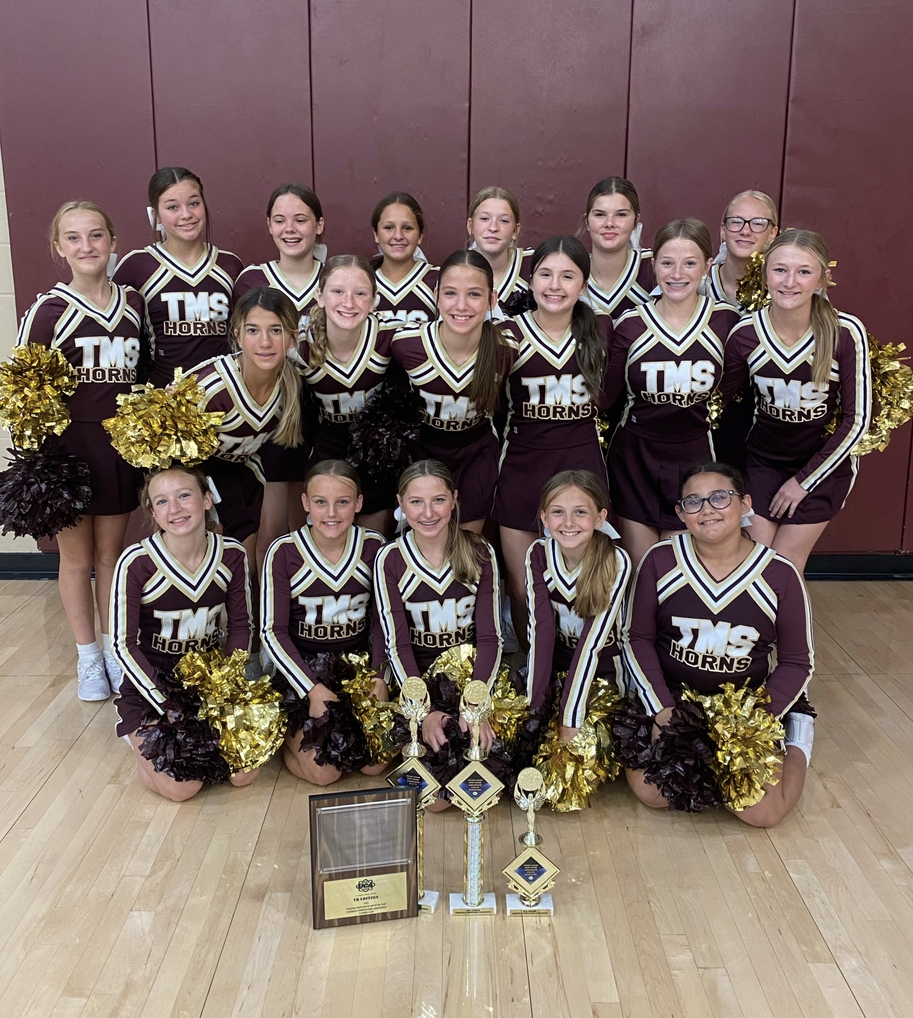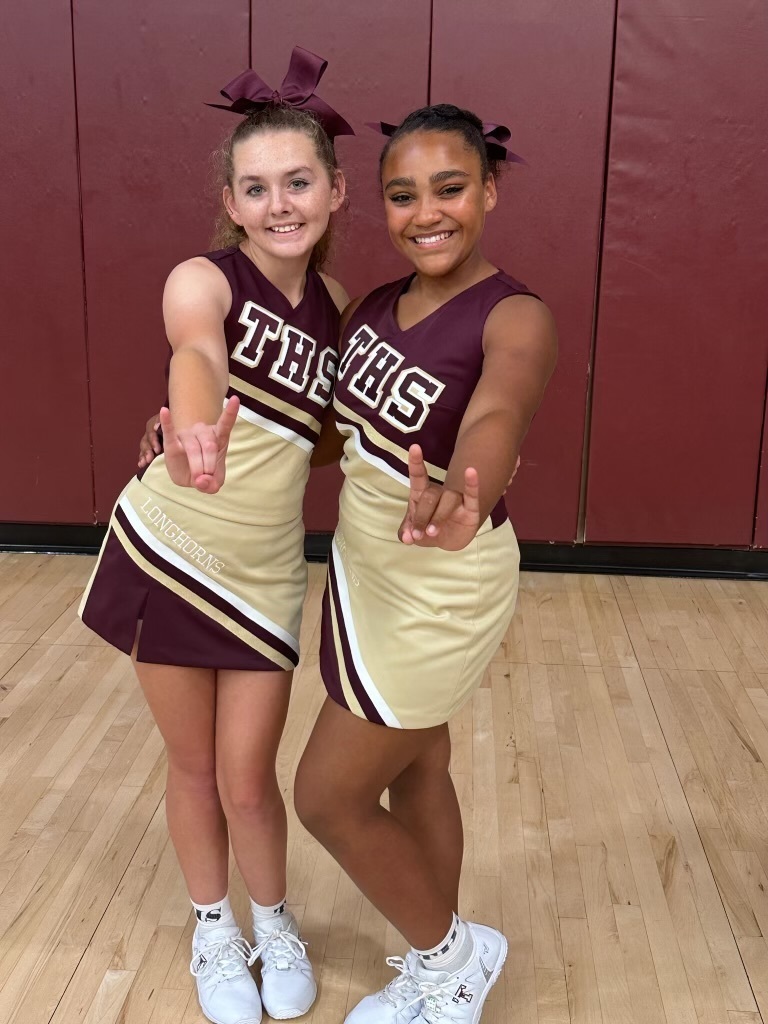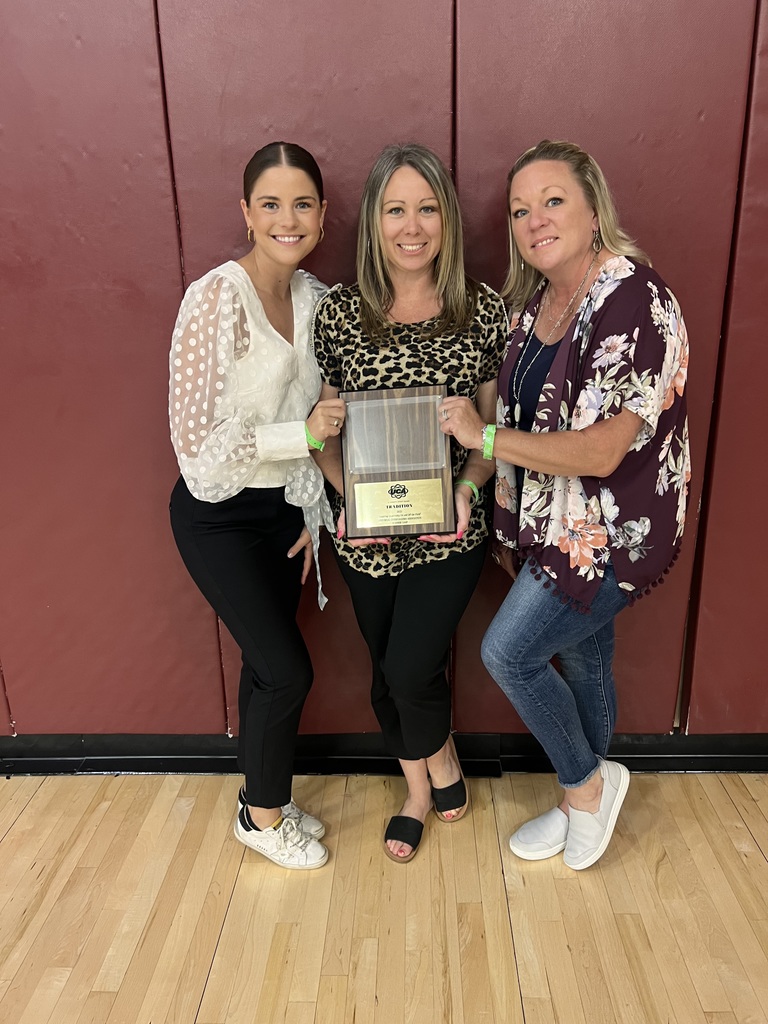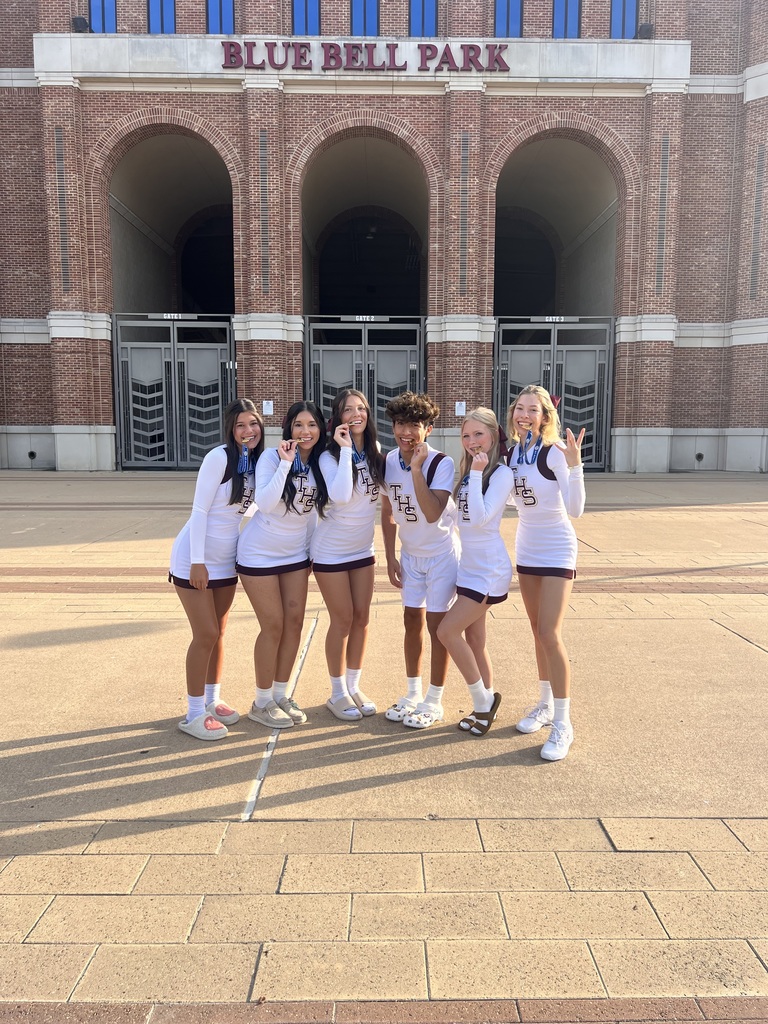 The "Big Move" continues! This time with help from our student athletes in addition to staff and administrators and Dr. Davis' husband, John Davis - BIG thank you! It's the final phase of our transition to create better learning opportunities and space for our students by moving Tarkington Early Childhood School (TECS) for Pre-K and Kindergarten to what was formerly the Intermediate campus, and Tarkington Elementary School (TES) for grades 1-5 to the Primary campus. Great job, Longhorns! #LonghornNation #longhornsforlife #summer2023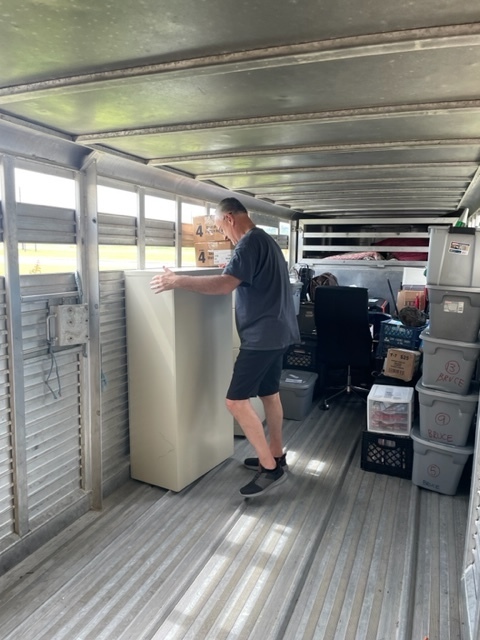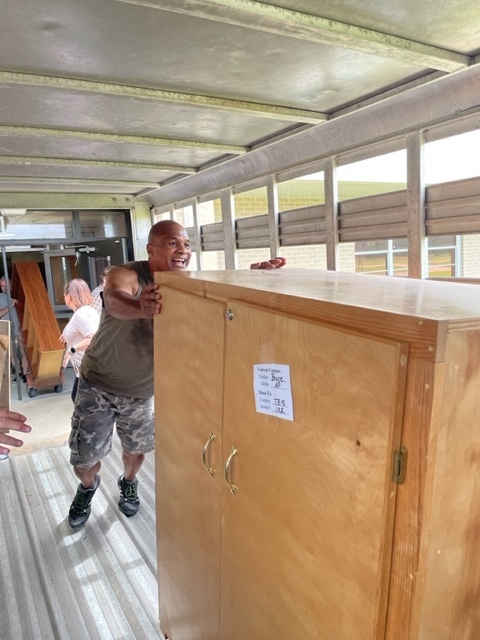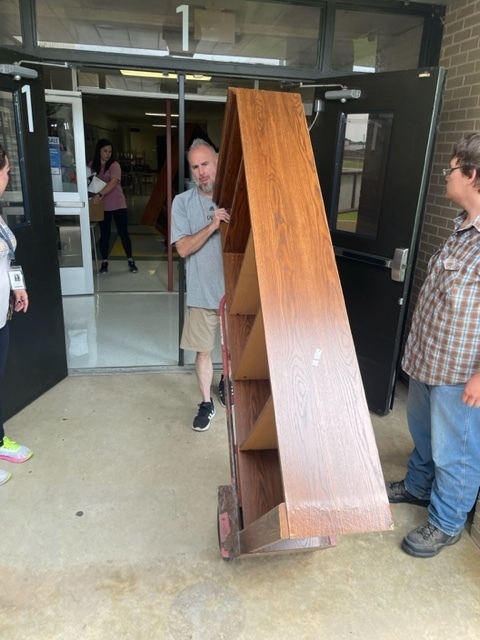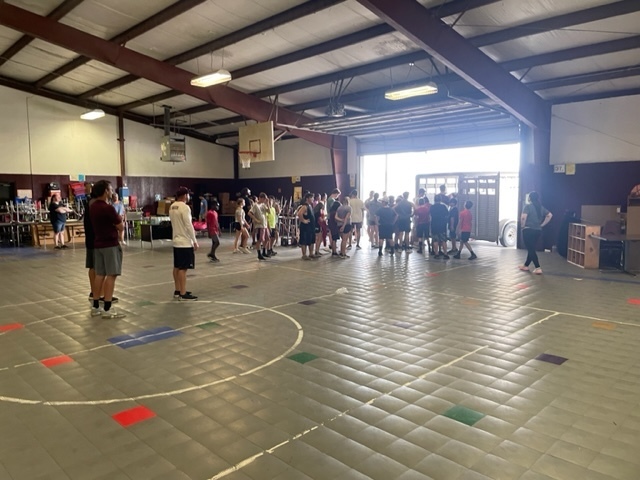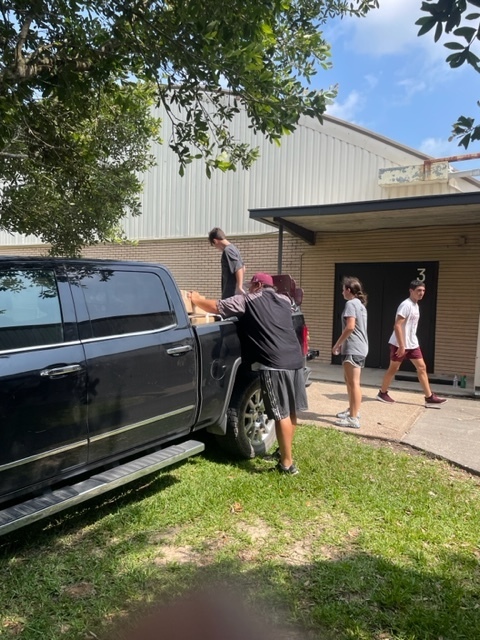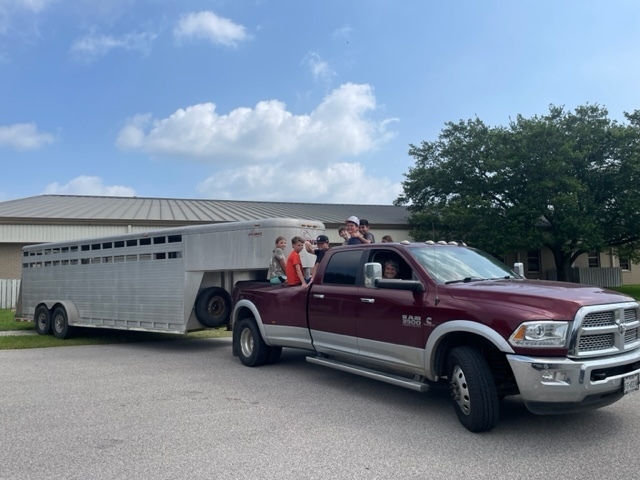 NO COST TABLET & INTERNET - Some of our community members and families have already received their free tablets! Tarkington ISD is working with Public Wireless to provide NO COST tablets and internet to as many of our students' families as possible. All students who participate and are currently enrolled in "Reduced or NO COST Lunch" programs are automatically eligible. Click the link below for more information. English -
https://share.synthesia.io/ea19703e-3473-42fd-93e3
... Spanish -
https://share.synthesia.io/f020d12a-8230-44f2-900f
... (Tarkington ISD is not responsible for misuse of tablet and/or internet, repairs, and internet access as we are not the agency providing the devices and internet access.)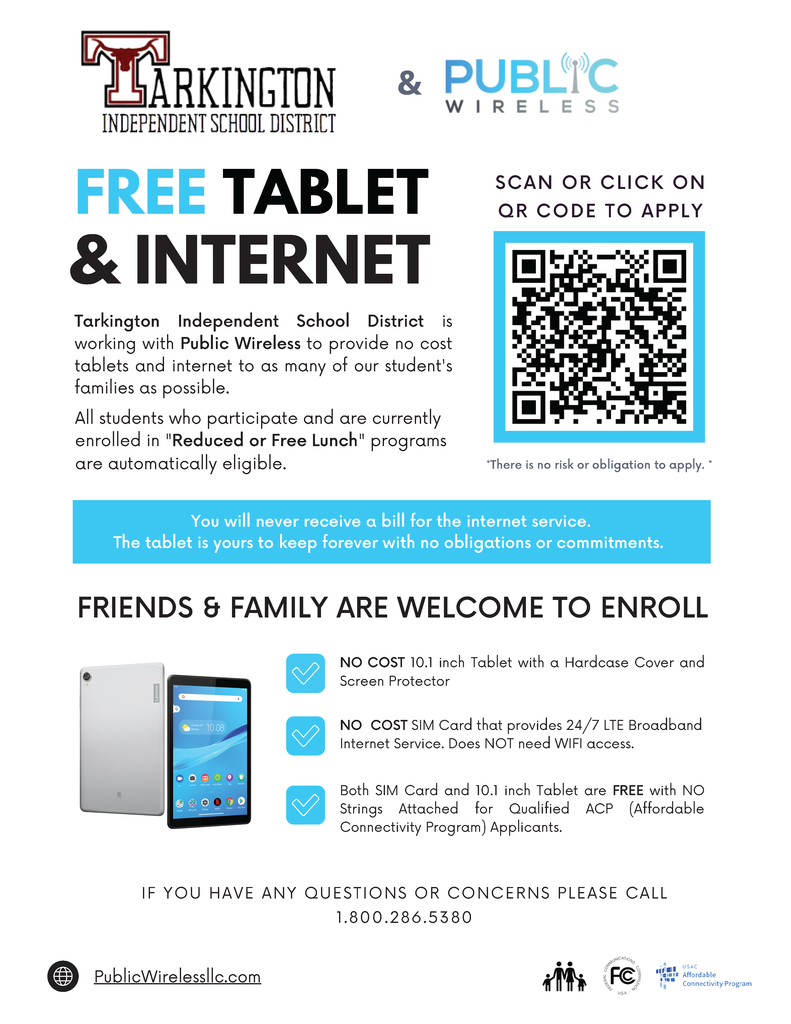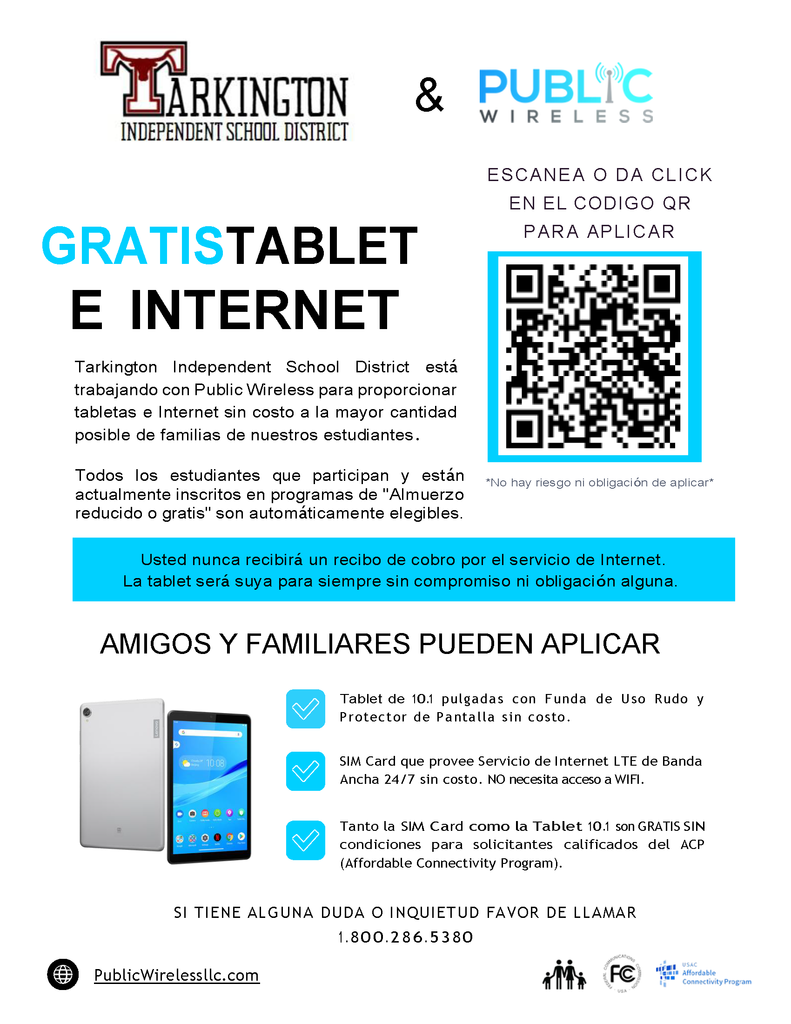 Reminder: Be sure to register your children to ride the bus soon for the 2023-24 school year! All TISD bus riders must be registered to ride the bus every year for updated contact information and safety purposes. The deadline to register to be able to ride the bus (including the first day of school) is Aug. 4. Questions? Email
info@tarkingtonisd.net
or contact our transportation department at 281-592-0377.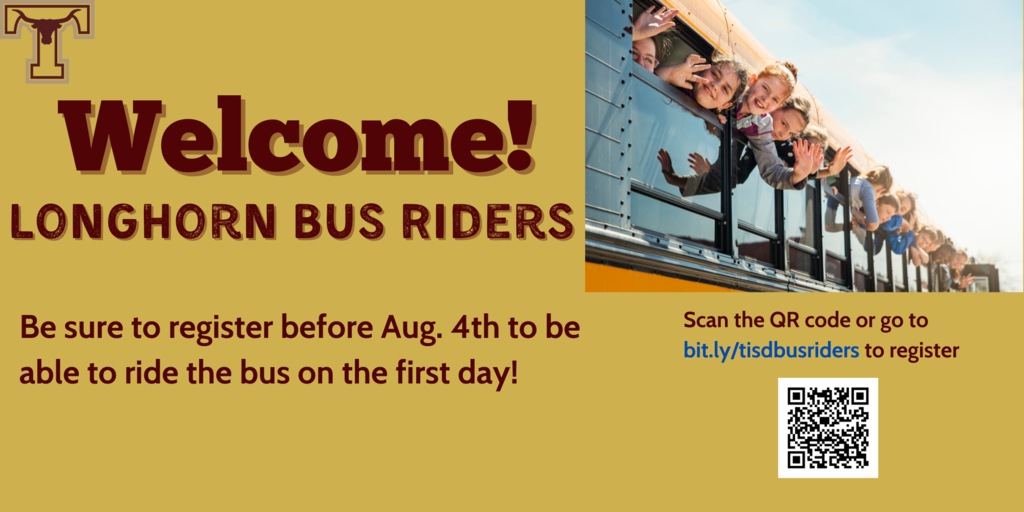 The Big Move has begun! We've entered the last phase of our transition to create better learning opportunities and space for our students. Tarkington Early Childhood School (TECS) for Pre-K and Kindergarten has moved to what was formerly the Intermediate campus, and Tarkington Elementary School (TES) for grades 1-5 will now be at what was the Primary campus. Dr. Davis and our central office staff and administrators, campus staff and administrators and faculty (and even their kids), as well as our athletics coaches and students, have all pitched in alongside our maintenance and custodial staff to make this move happen. It's not quite finished, but teamwork makes the dream work! Thanks, everyone! We see your hard work and we appreciate you! #HornsUp #LonghornNation #summer2023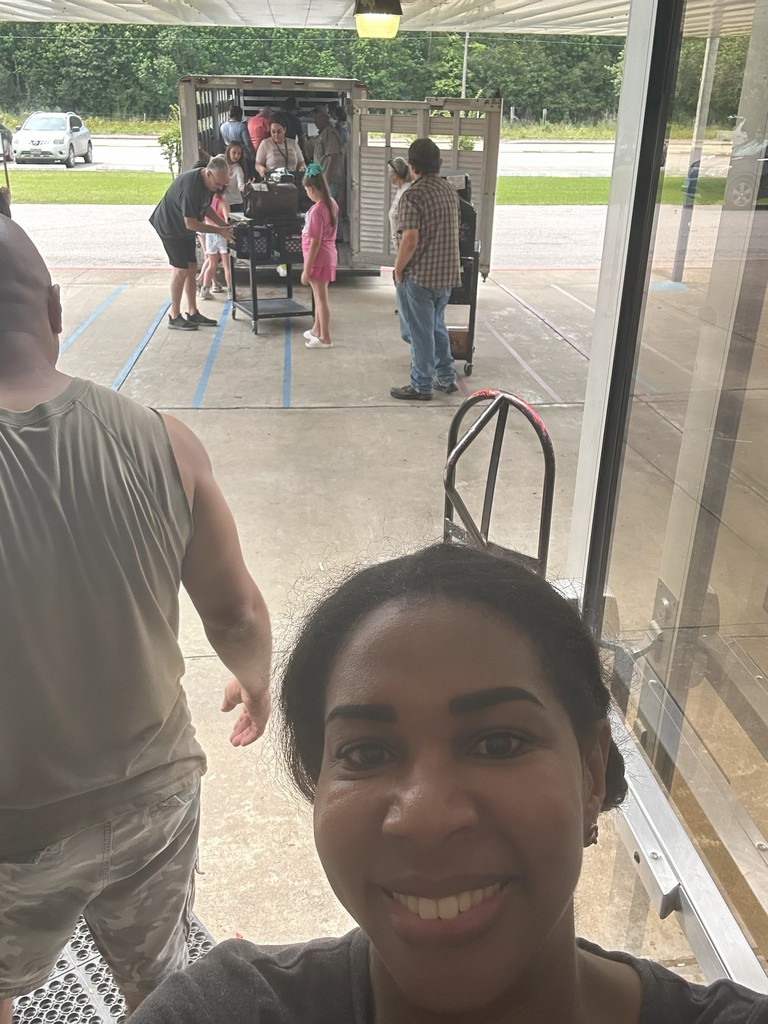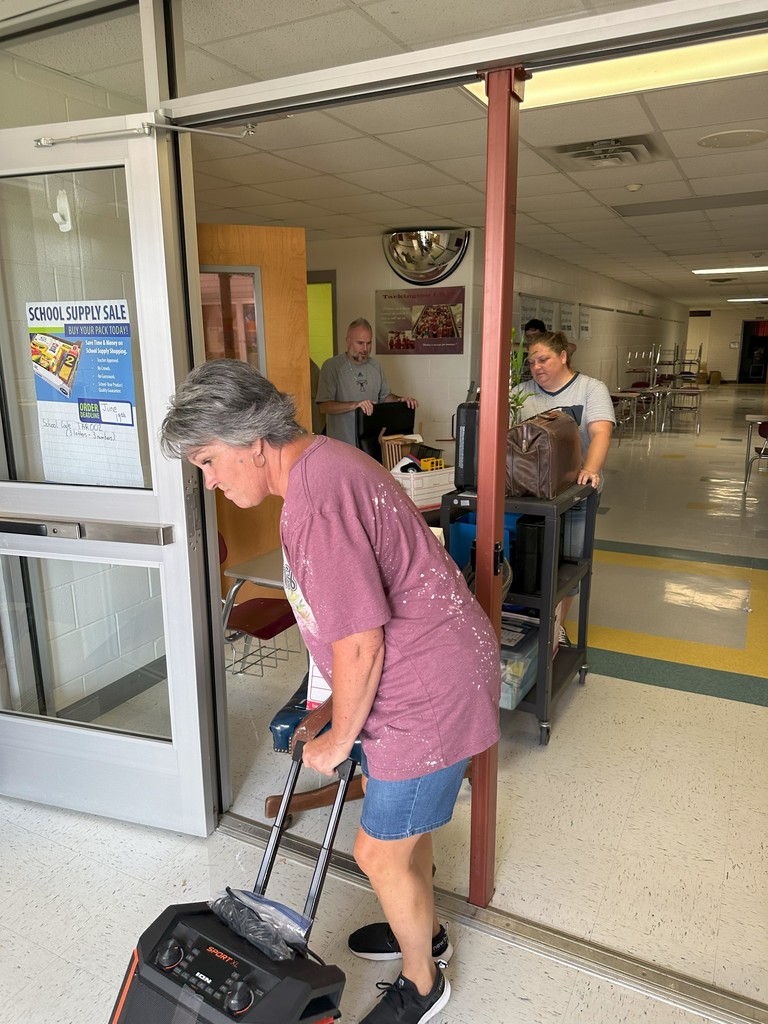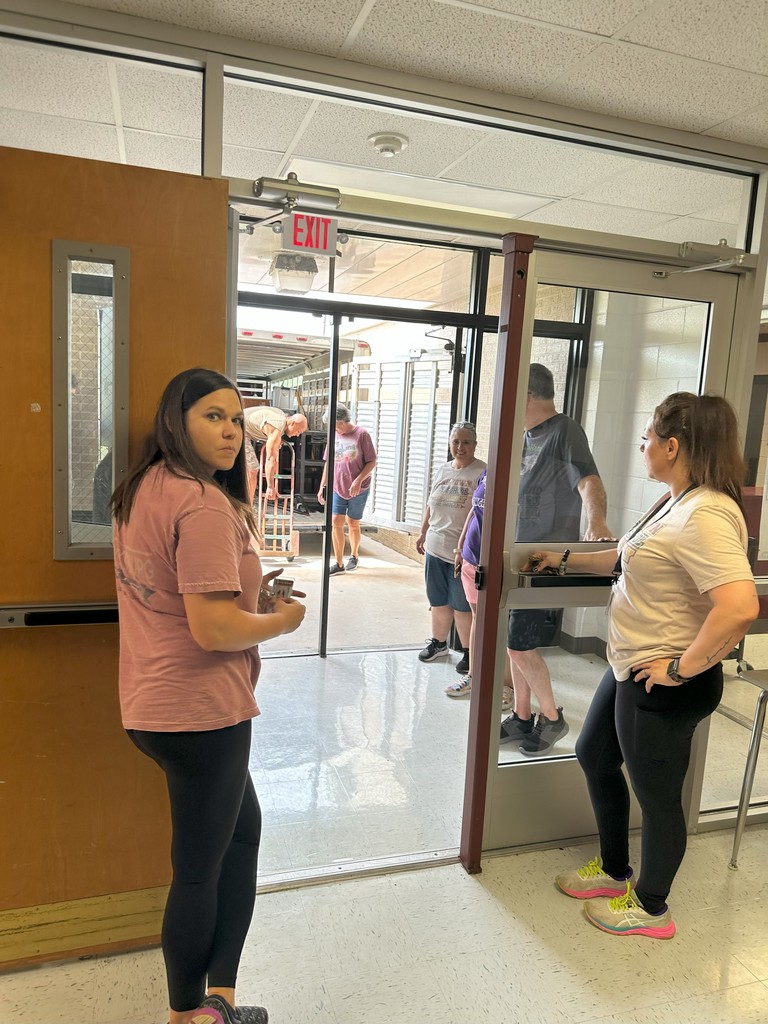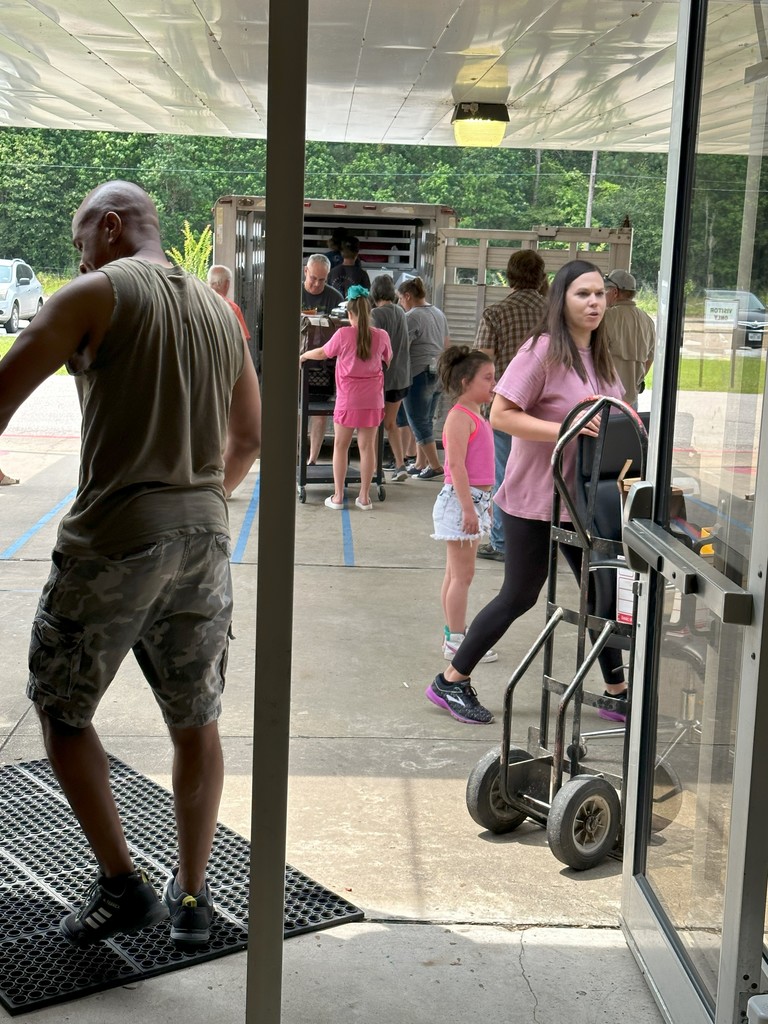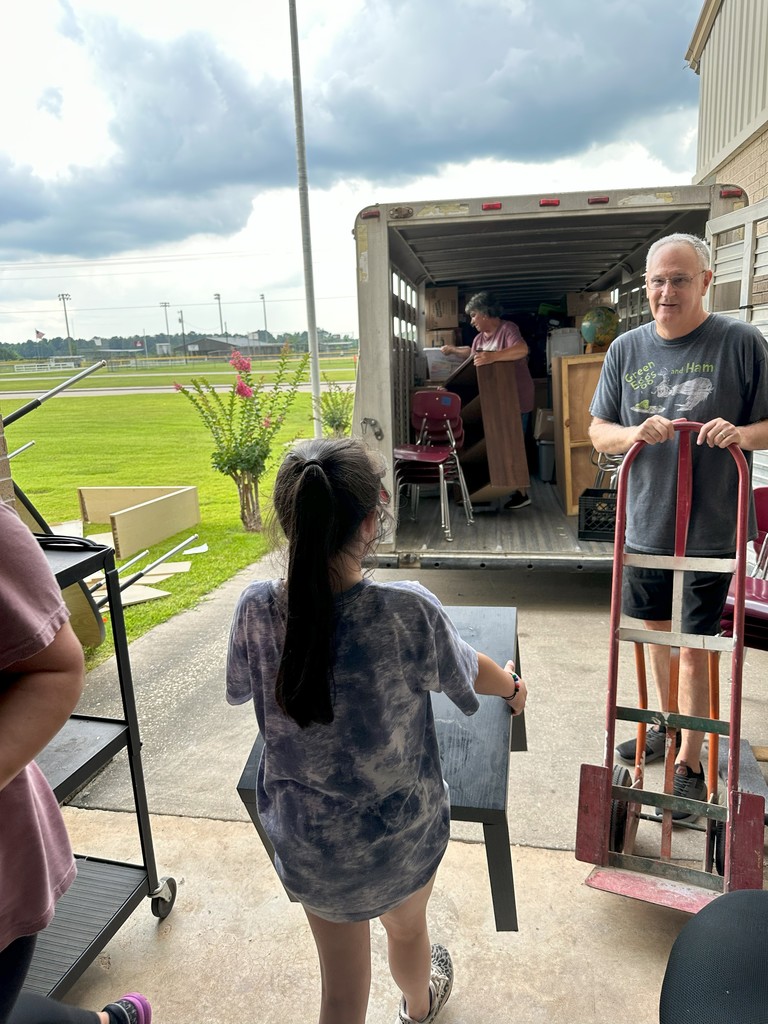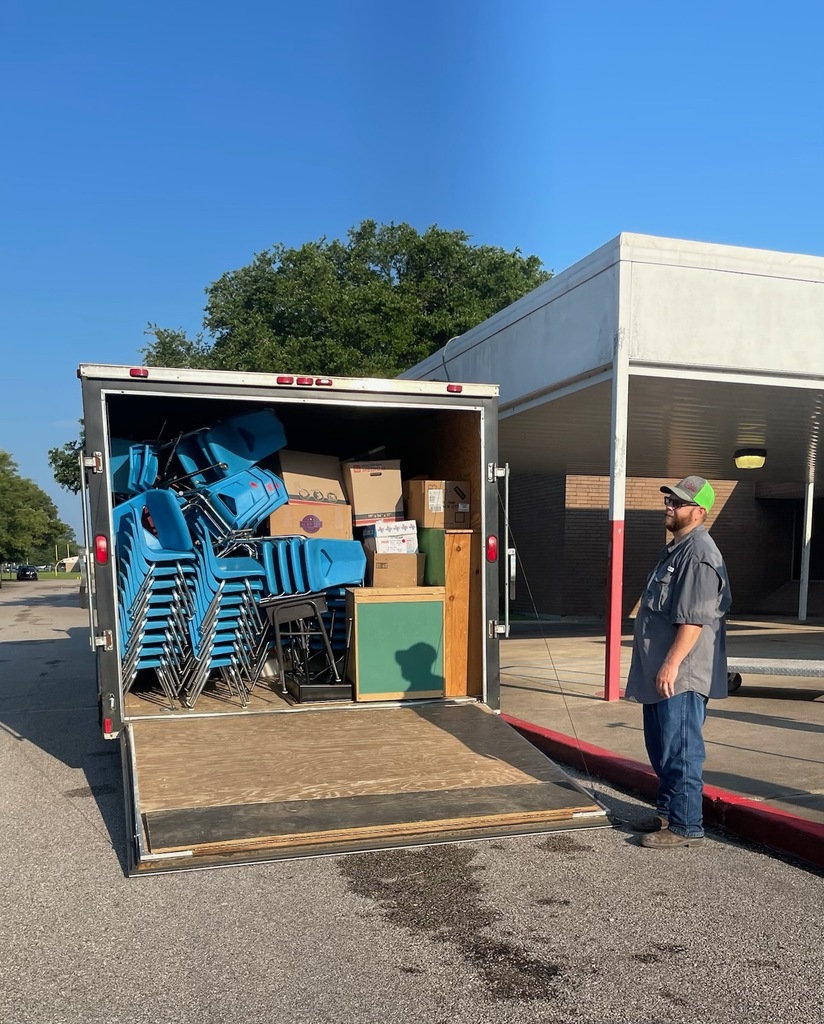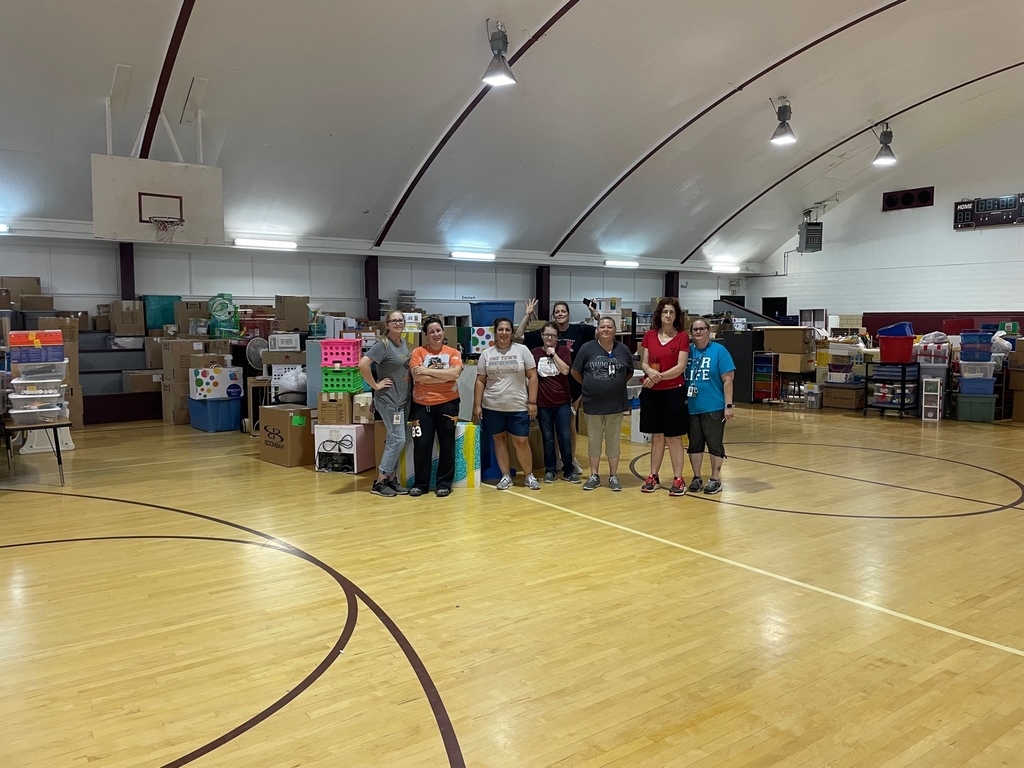 TMS Art students showcase their Paper Quilling project in Ms. Williams' Art class!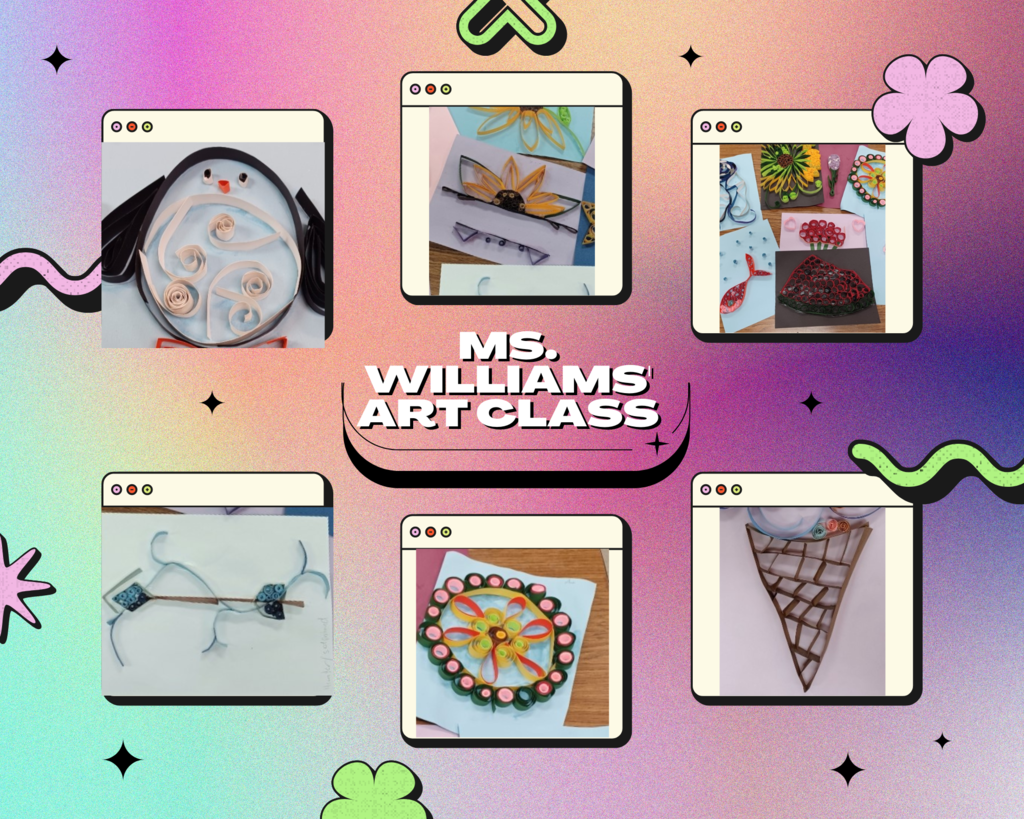 Tarkington Middle School had their annual students vs teachers kickball game to end a great year. The students pulled out a close win, and it was good fun for everyone!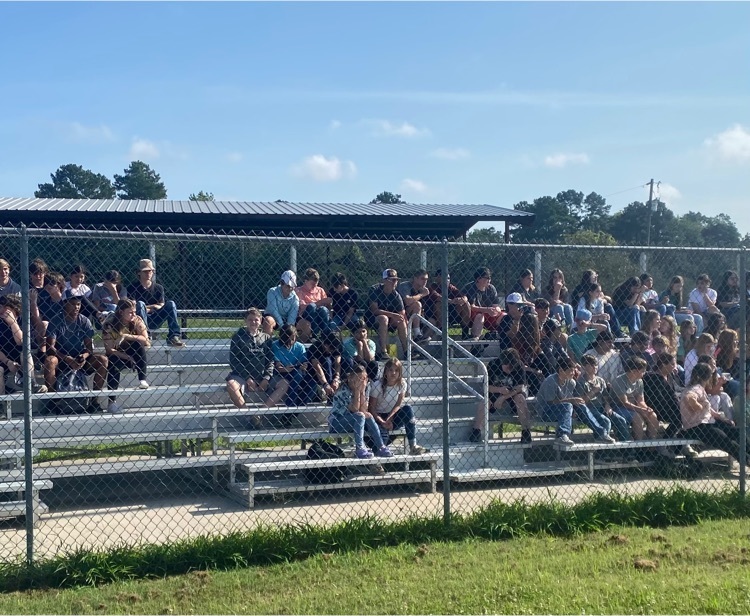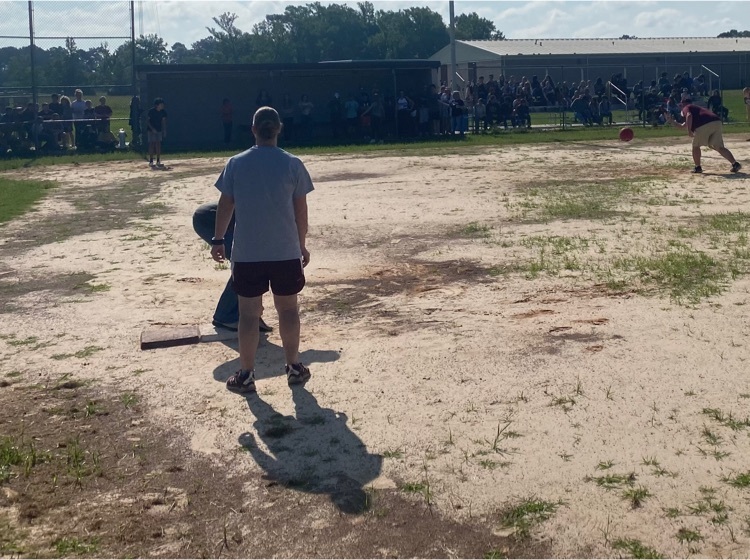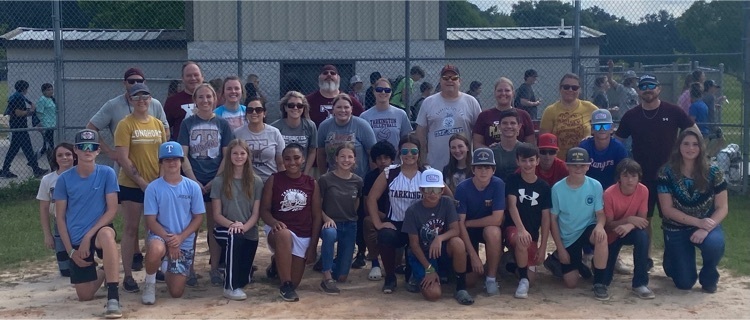 8th grade students were tasked with creating a three-dimensional robot made from cylinders, prisms, cones, and spheres. The robot must have a head, body, arms, and legs and must stand up on its own. Once their robot is created, the students must find the volume of each figure and the total volume of their completed robot. They have thoroughly enjoyed the opportunity for creative freedom and have been competing to make the tallest robot with the largest volume.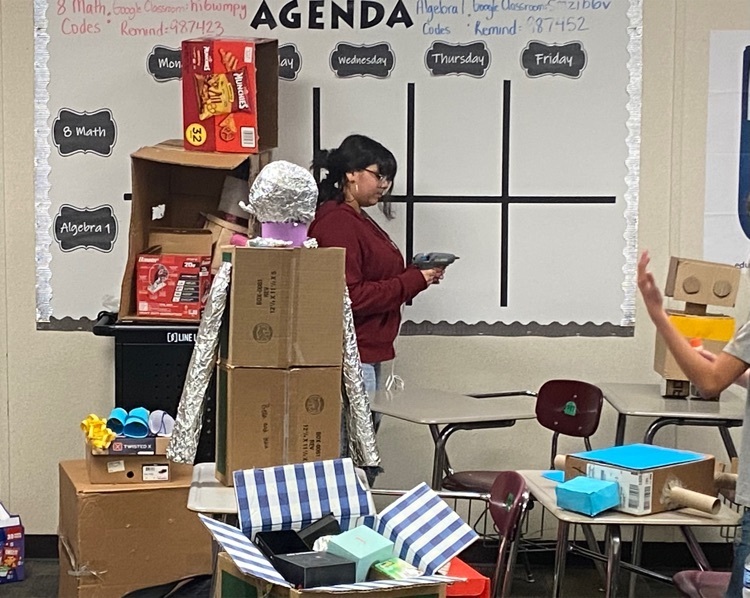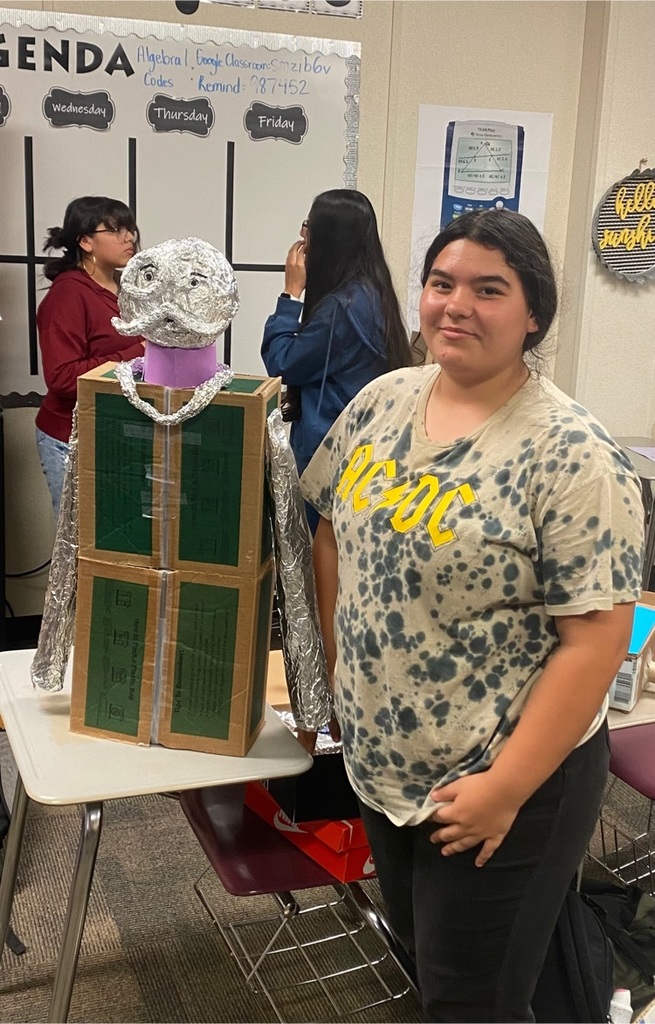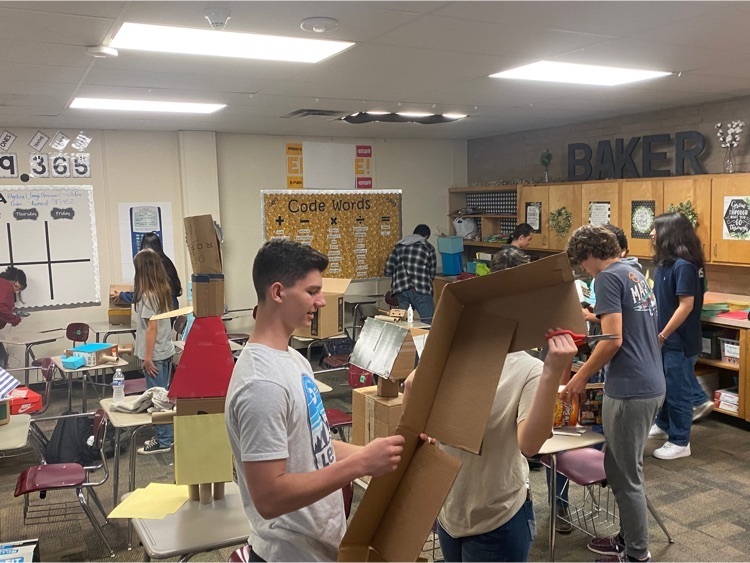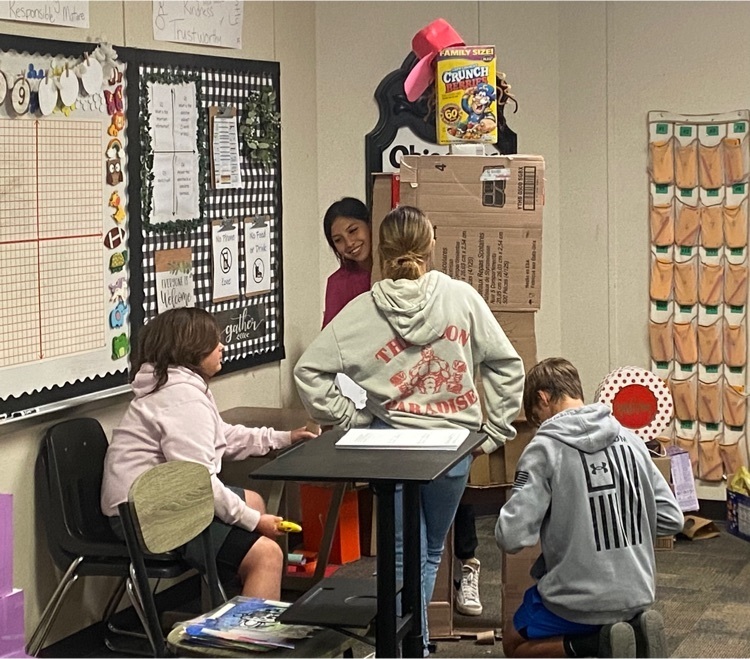 The TMS Jr. Beta Club competed in the State Beta Convention and came away with several awards. Janet Gonzalez placed 2nd in 7th grade Spanish. Lizzy Walworth placed 5th in 8th grade Spanish. Rylan Vickers placed 4th in Hand Drawn Anime. Audrey Votaw placed 5th in Recyclable Art. Alyssa Swaney and Graham Goodrum placed 3rd in Performing Arts Solo, Duo Trio and both received 1st place as Premier Performer Singers. The Service Learning team, Aria Leal, Haley Foster, and Caylee Smith placed 5th. The 3 Dimensional Design team, Ashlyn Richie, Roxy Kelley, Kiera Kulju, Haley Foster, and Aria Leal placed 2nd. All of these students advanced to the National Competition in Louisville, Kentucky.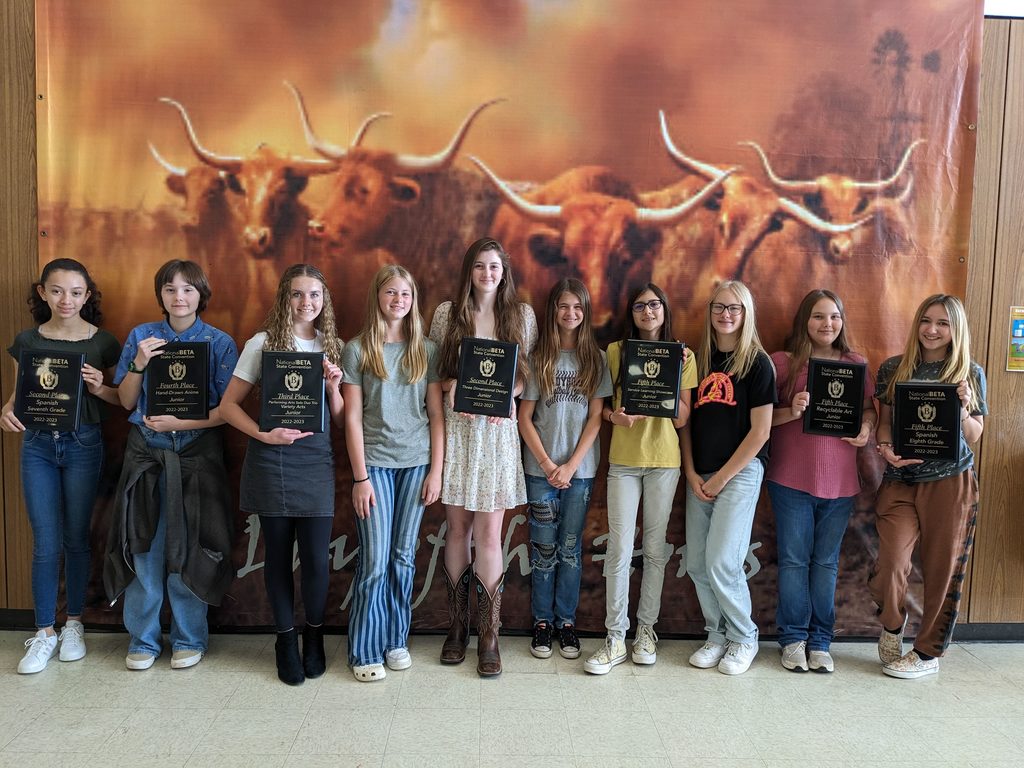 Monday TMS teachers were treated with a snow cone at lunch courtesy of FCA. Tuesday, TMS teachers had to find a $10 gift card from somewhere in each cup. Teachers came in and punched one cup to get their card. The cookies came from Crumbl Cookie. So it was Cookies and "Punch"!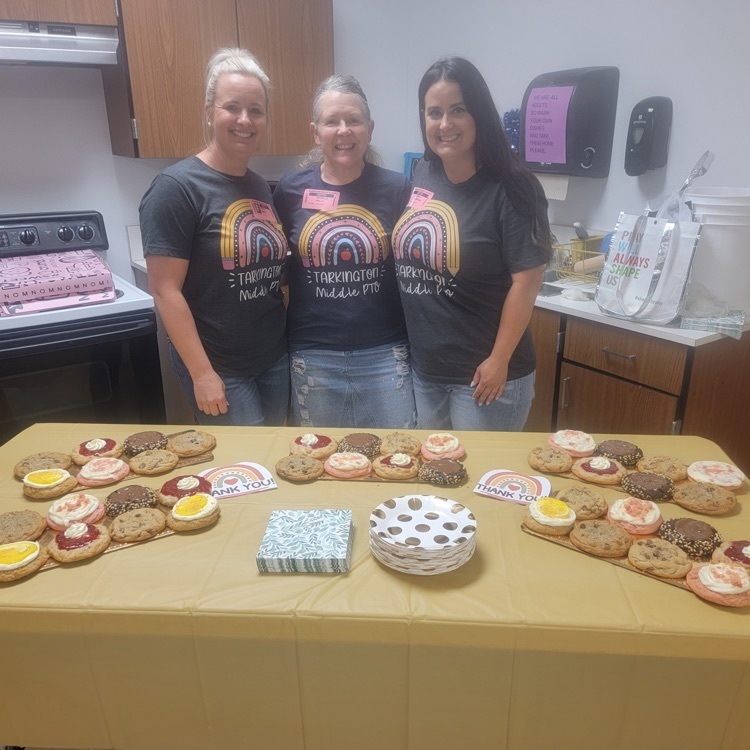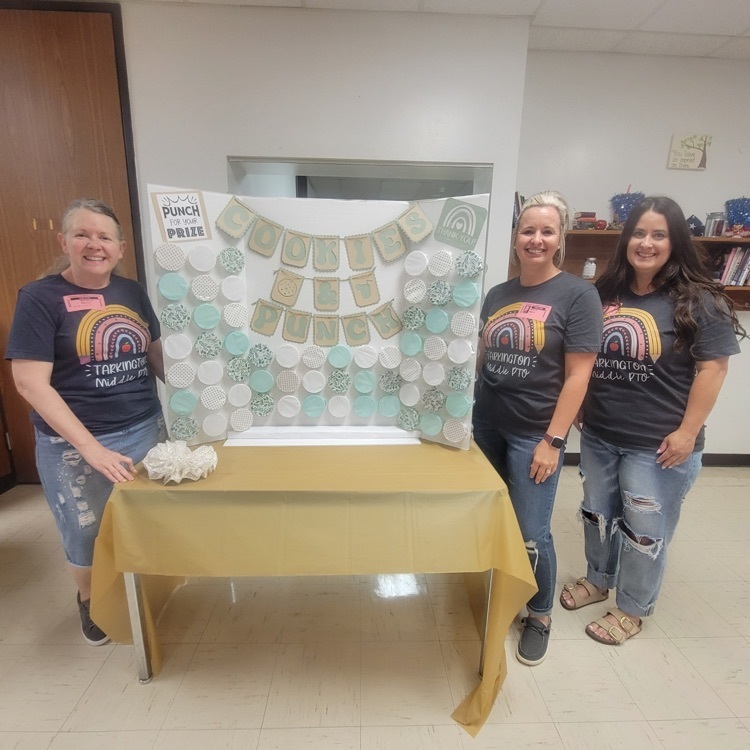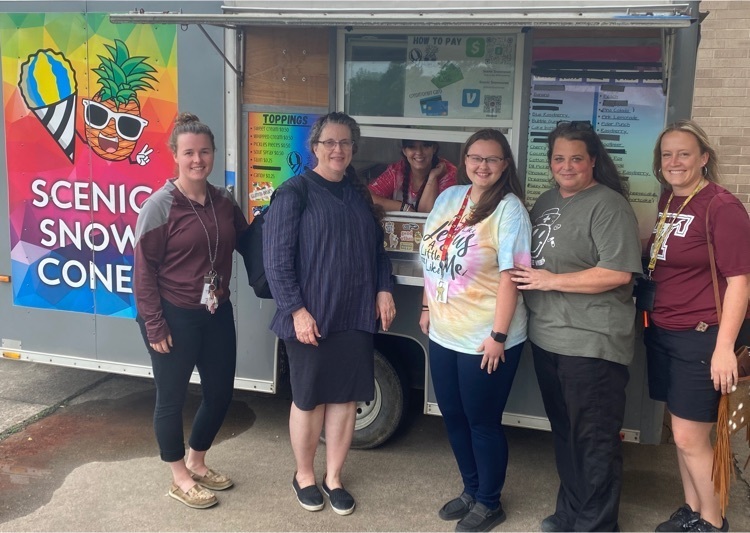 Tarkington Middle School would like to say thank you to our custodial and cafeteria staff. We sincerely appreciate all you do, day by day, to keep our school moving forward. You are appreciated, loved and are an invaluable piece of our TMS family.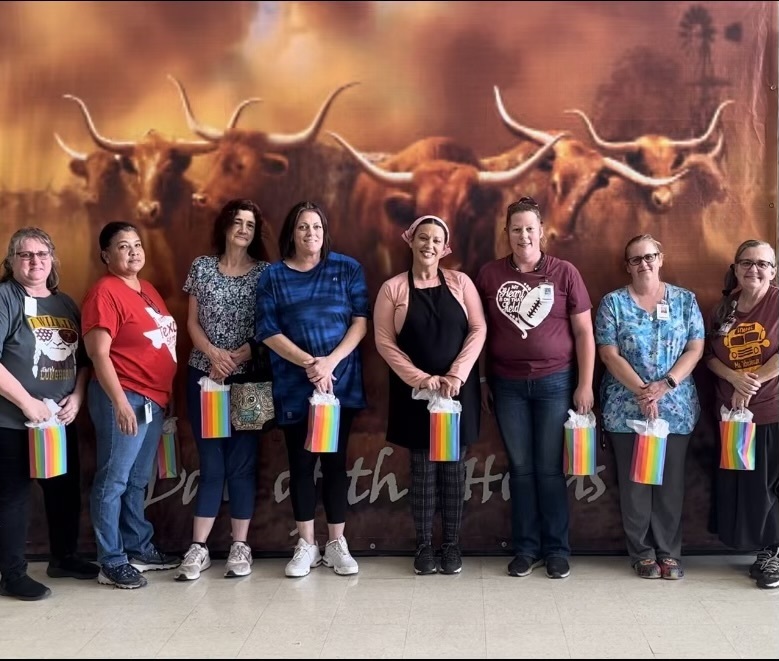 When a Starbucks is too far away you bring it to you! Mrs. Keith used her barista expertise to provide flavorful coffee to all of our teachers and staff this morning. Thank you for the wonderful treat!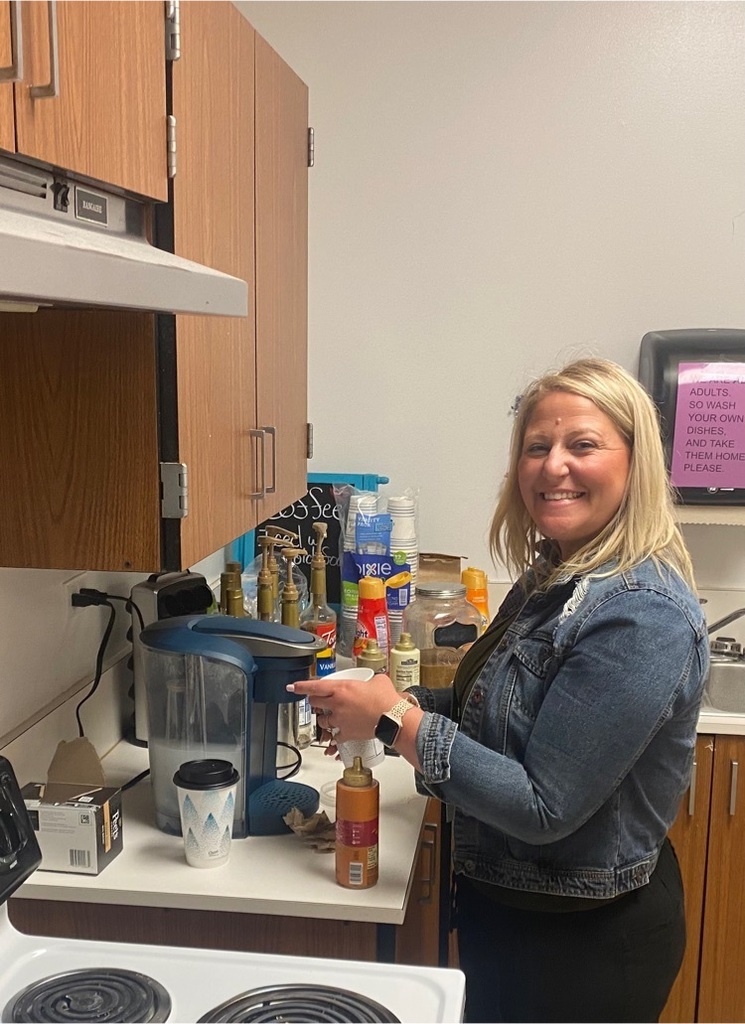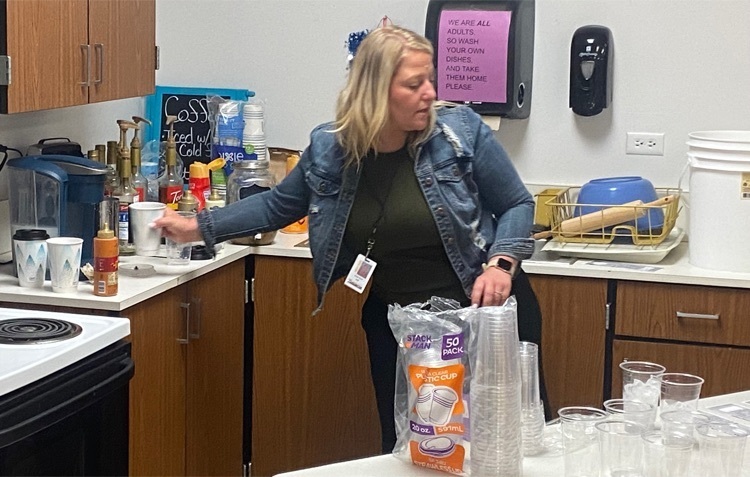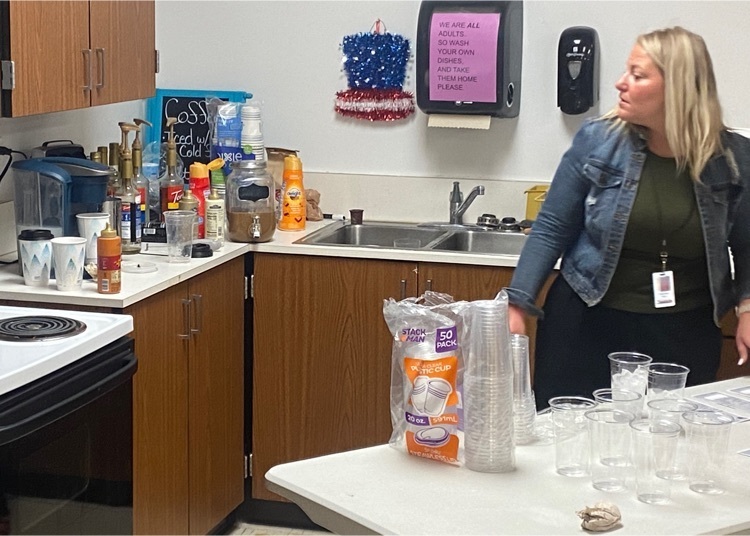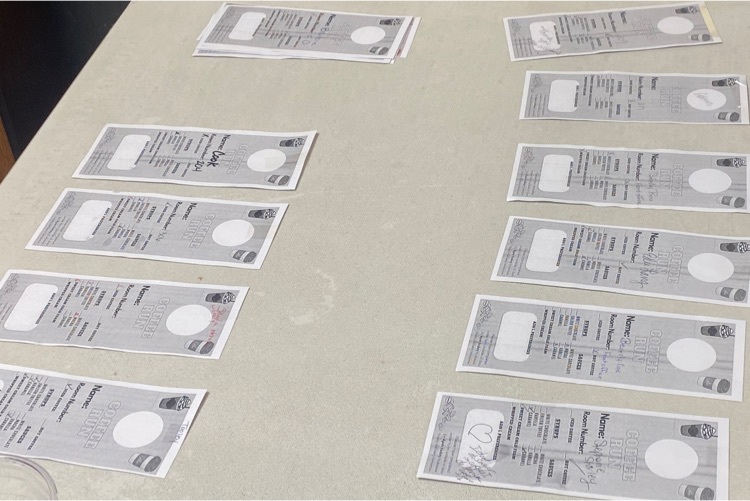 Important information for 8th grade parents!

Join us for Drama Camp this summer!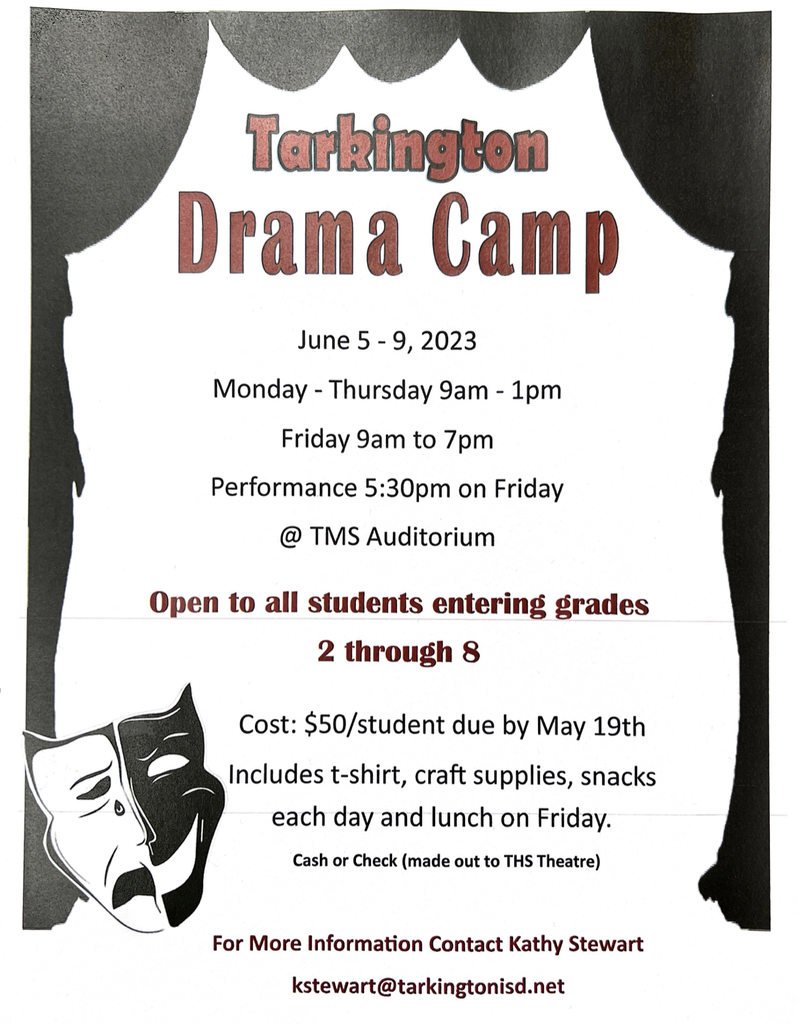 Congratulations to Tarkington Middle School's paraprofessional of the year, Mrs. Becky Placker, and our Teacher of the Year, Mrs. Amber Keith. These two ladies epitomize persistence, perseverance, character and passion. Thank you for always going above and beyond for our students. Your commitment to seeing students succeed, your passion to help our students grow and your persistence to persevere and give your very best, each day, to our students, school and district is appreciated and valued. Congratulations Mrs. Placker and Mrs. Keith, we appreciate all you do.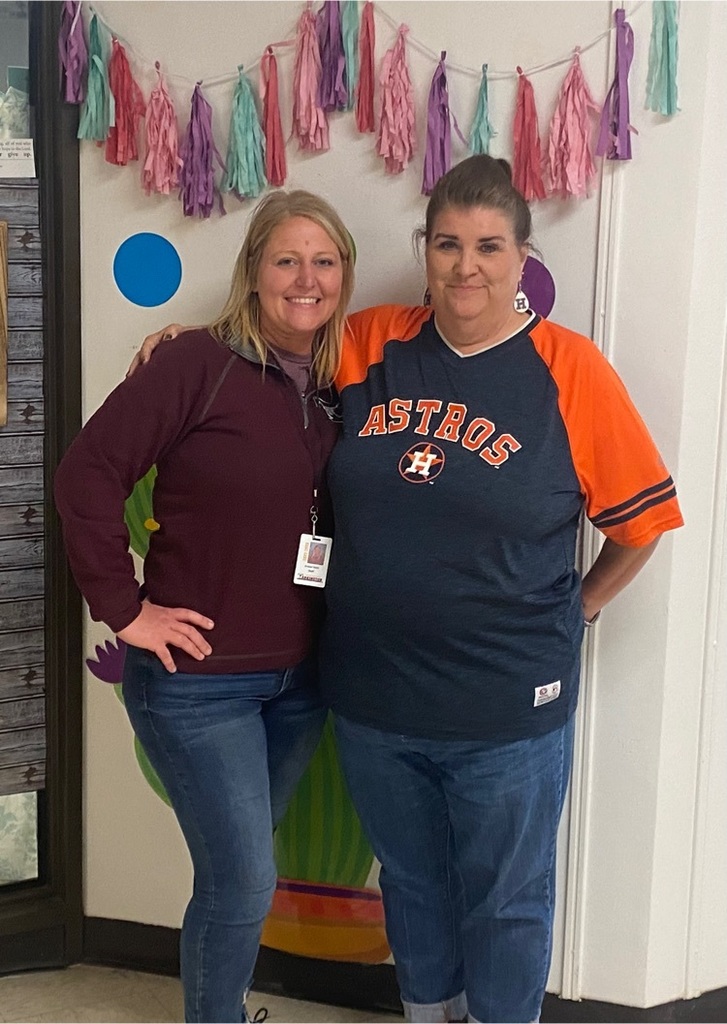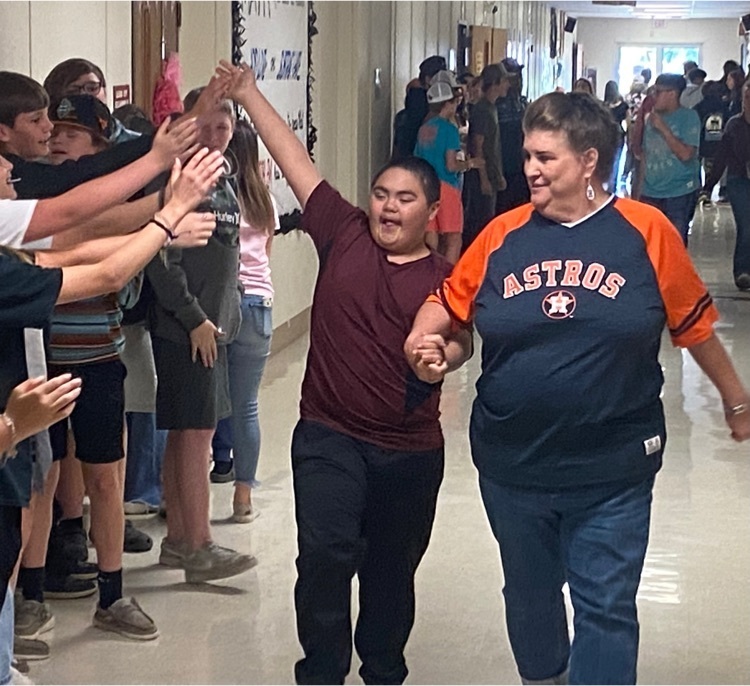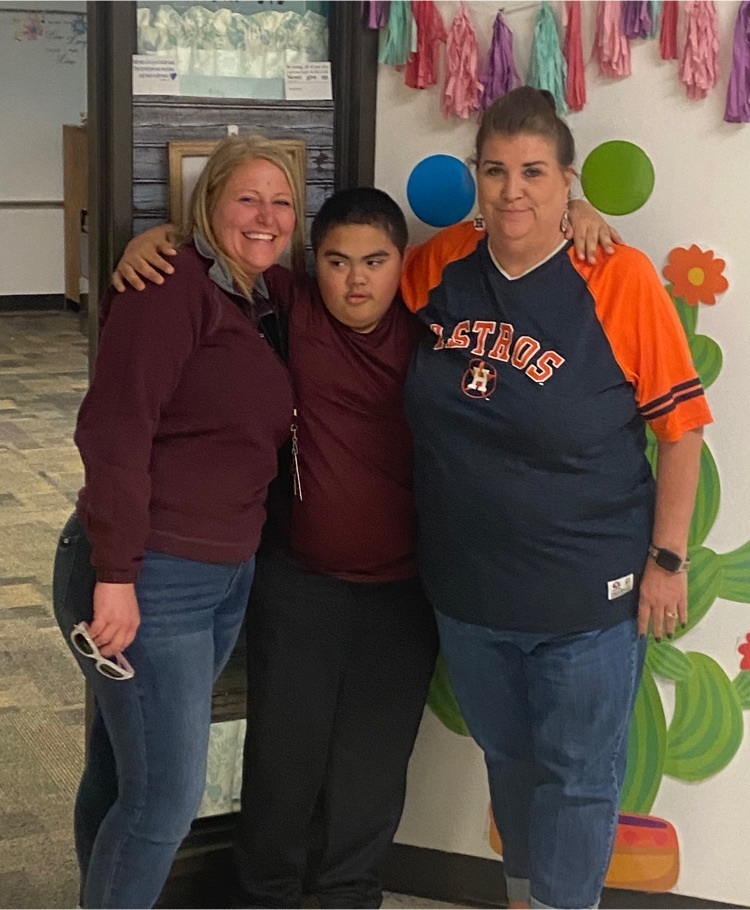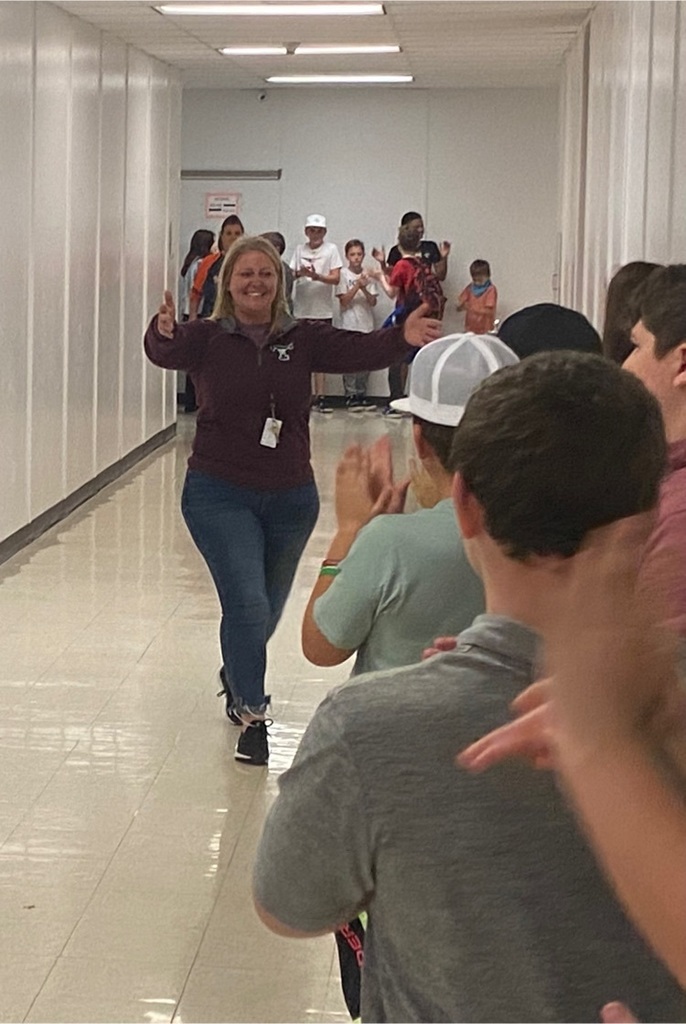 Coach Carpenter's yearbook class utilized the beautiful weather and took class outside today! What a great opportunity to learn and get a little fresh air!