Tarkington Middle School would like to congratulate our Teacher of the Month, Mrs. Shirley, and our Paraprofessional of the Month, Mrs. Horne for the month of March. Both ladies exude the outstanding characteristics that make TMS a great place. Thank you for you relentless effort in pursuing student success, your persistence in developing your craft and your endless compassion for our students. Congratulations Mrs. Shirley and Mrs. Horne.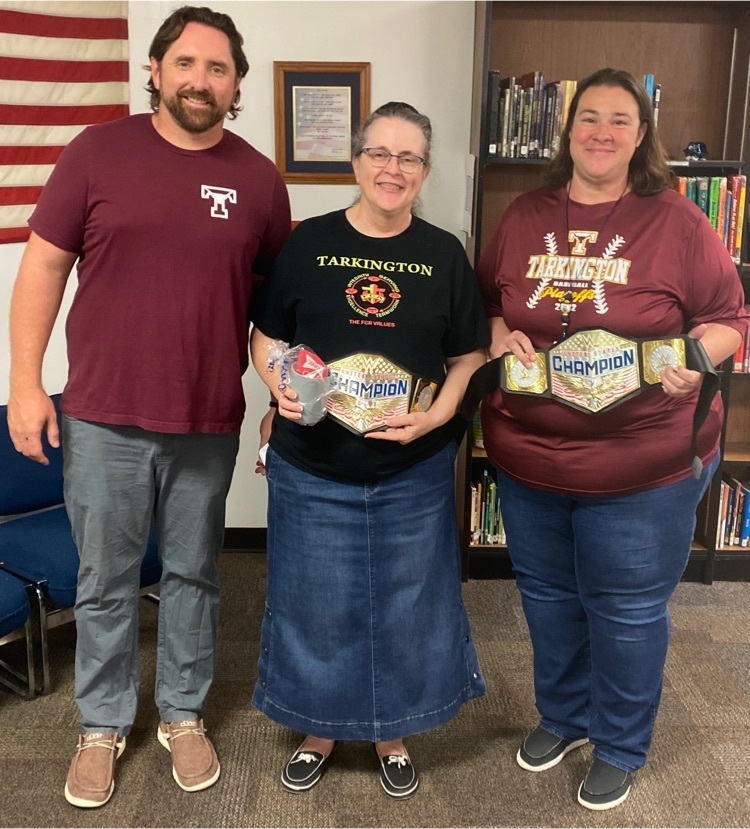 Our TMS 7th grade Boys took 1st place in the District Track Meet in Crockett! Congratulations on a job well done! #LonghornPride #HornsUp #tmstrack

Congratulations to our TMS 8th grade Lady Shorthorns for winning 6th place overall at the District Track Meet in Crockett! #Longhorn Pride # HornsUp #tmstrack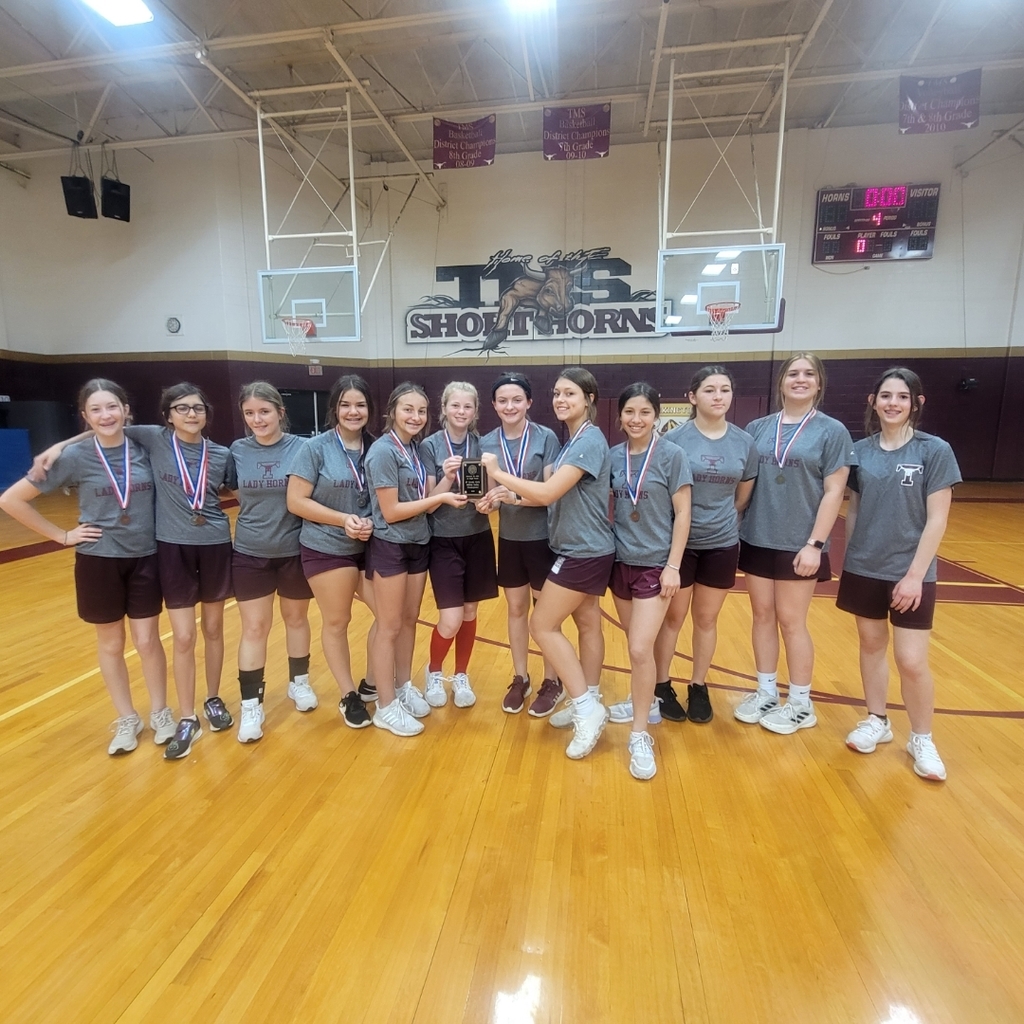 Tarkington Middle School students take ownership in their learning. Students demonstrated their knowledge of Plate Tectonics through creating a visual to demonstrate their understanding of the content.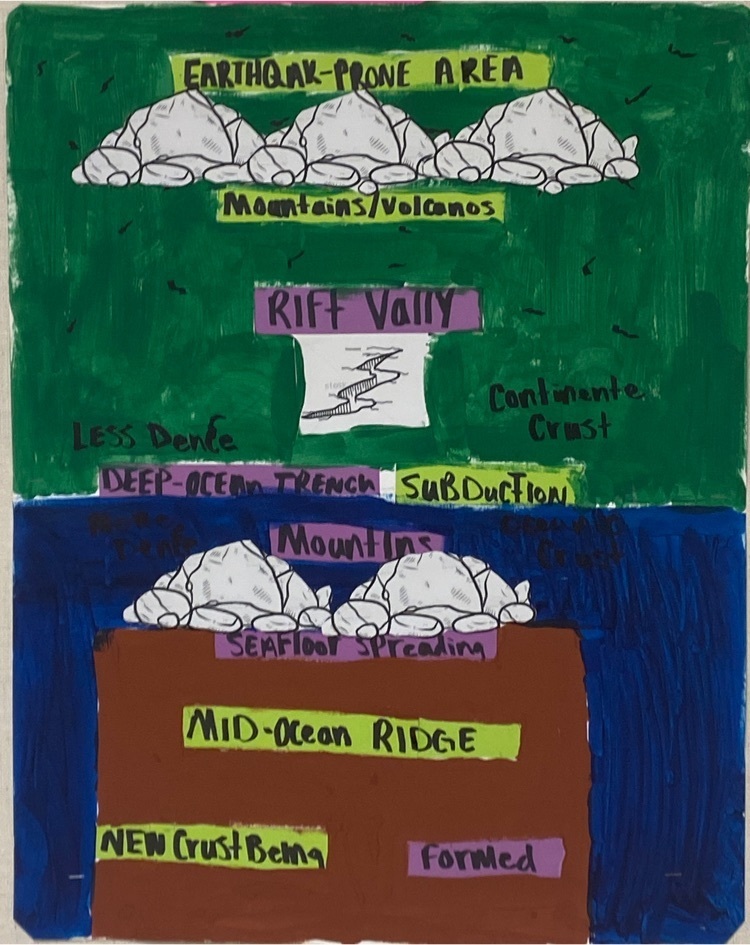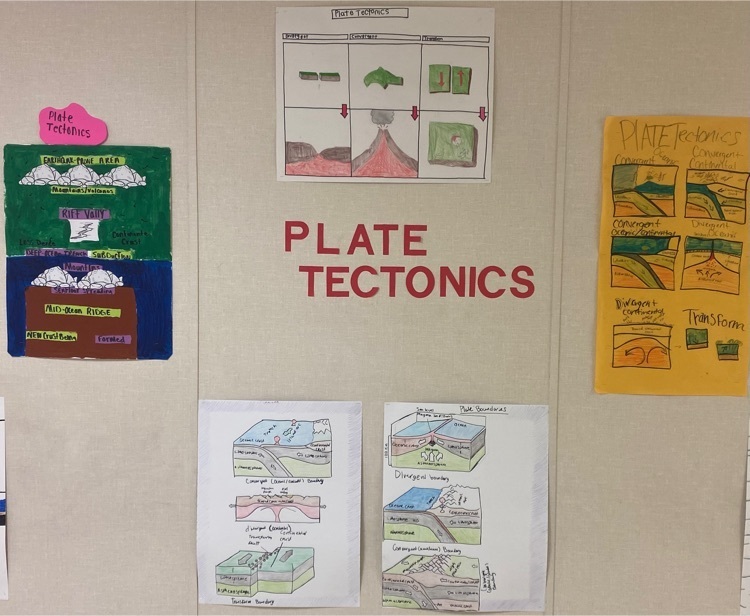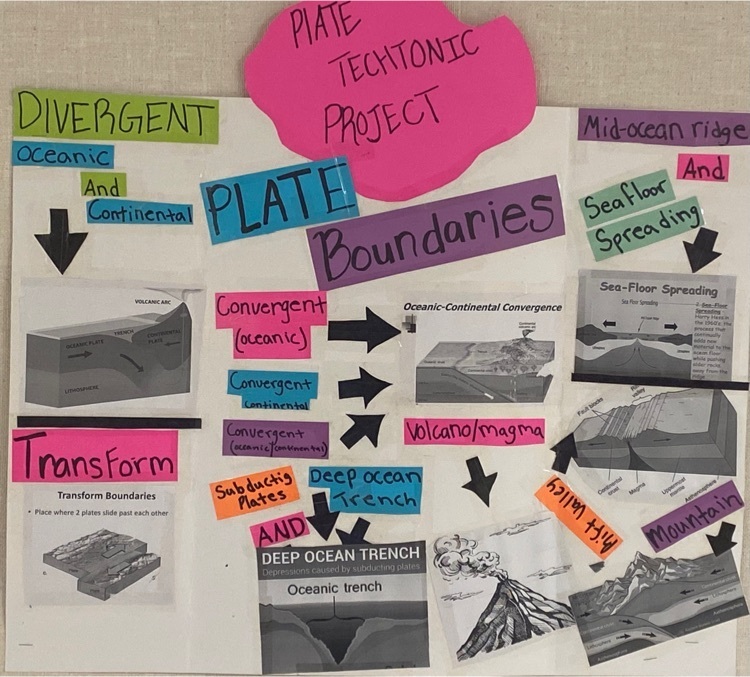 It was Yearbook week at Tarkington Middle School. Students participated in dress up days and competed in fun games at lunch.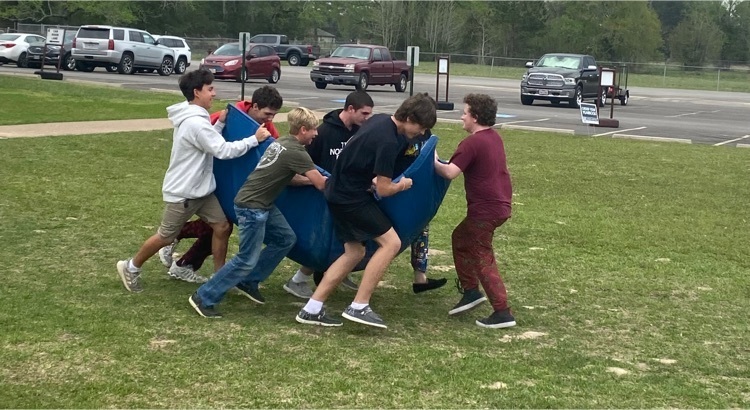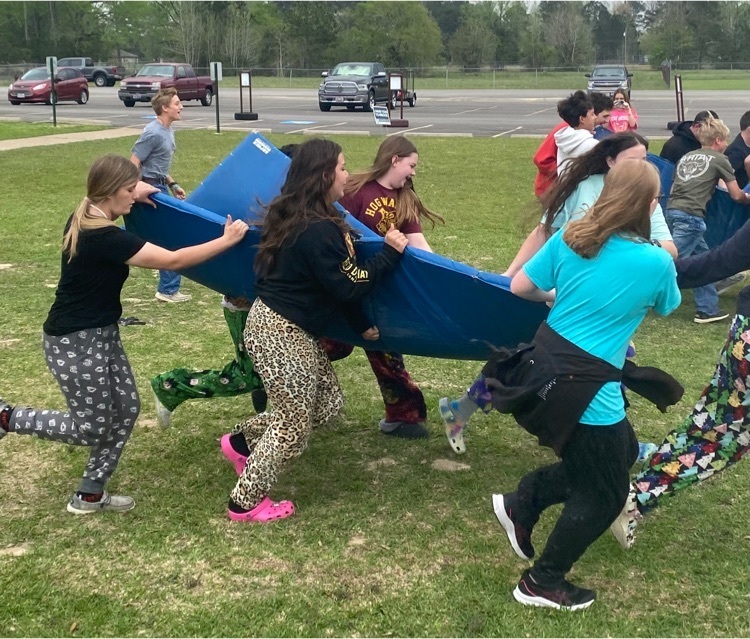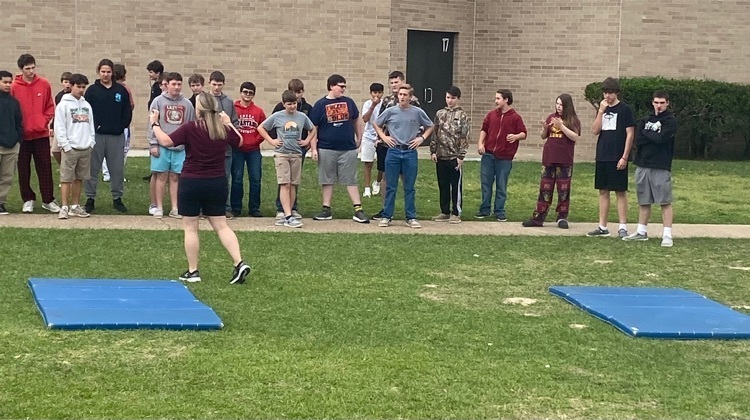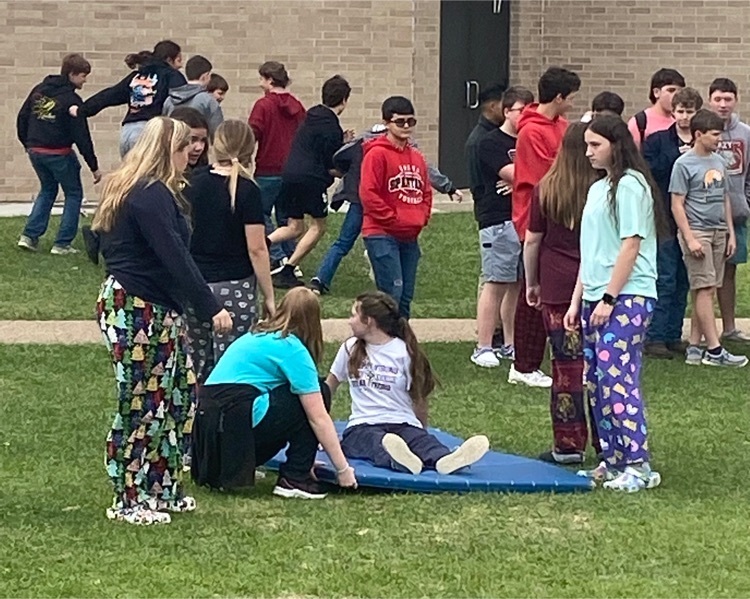 It's always a great day to be a Longhorn but days like today just make it a lot "sweeter"! Thank you Crystal Allen and staff at Farmers Insurance-Mont Belvieu for the cookie cakes from RS Cookies and for always making us feel extra special!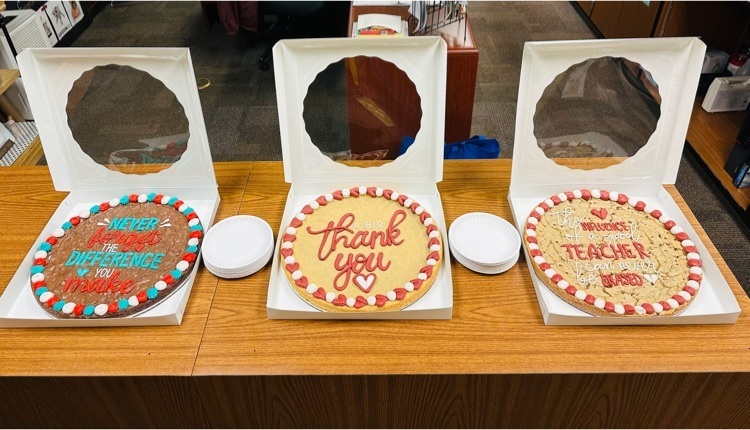 ALL CURRENT 8TH GRADE FAMILIES ARE INVITED! February 28, 2023 from 4-6 PM @ THS Commons ~get advise about high school course options & opportunities ~meet with counselors and administrators to schedule courses for freshman year

Current 8th graders will benefit from attending Information Night. You will be able to ask questions and talk to high school counselors about high school graduation plans and requirements.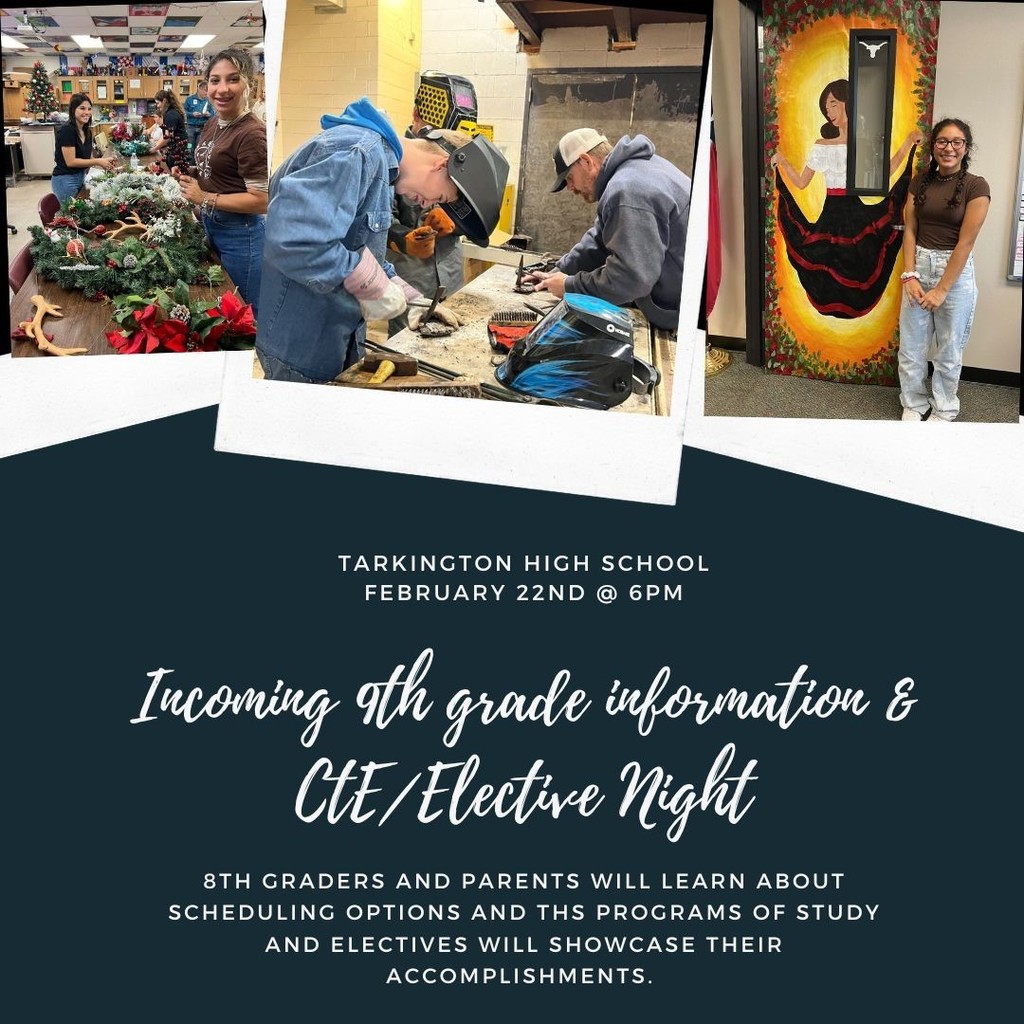 The Incoming 9th Grade Course Selection & Electives Night that was scheduled for Monday, February 6th @ 6pm in the THS Commons has been cancelled and will be rescheduled at a later date.

Don't forget the meeting has been moved to this evening!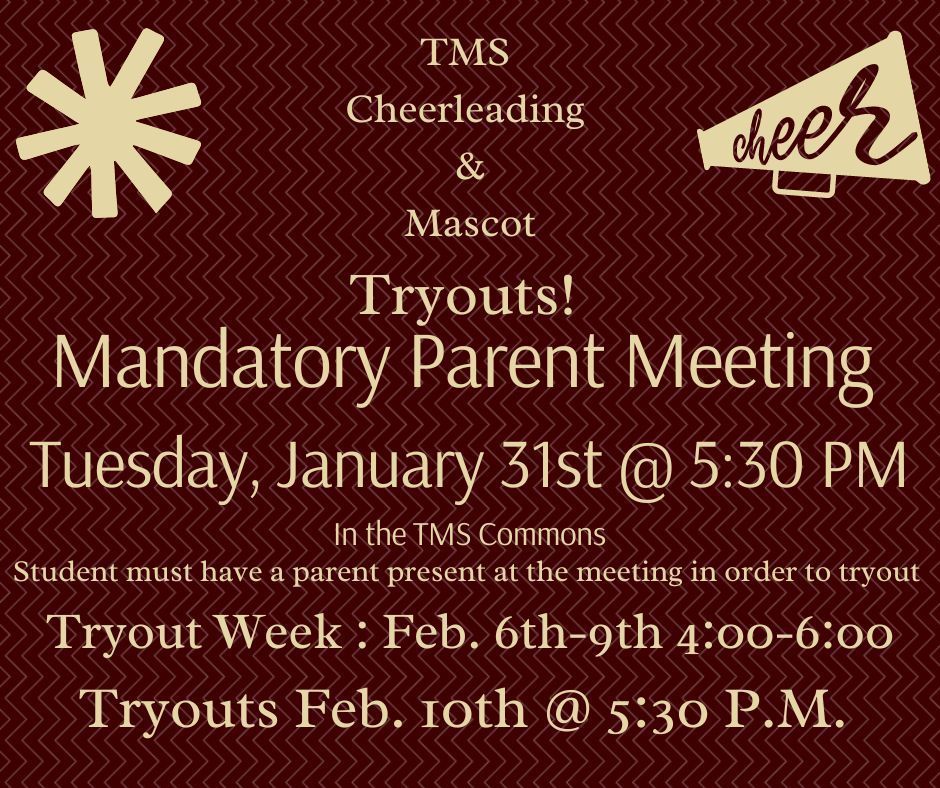 On behalf of ALL of TISD, this video was created to show how appreciative we are for the TISD Board of Trustees!
https://youtu.be/xMcVQxsAizo

The following TMS after school events, practices and meetings are cancelled for today. **This includes: basketball practices, band practices, cheer parent meeting, after school detention and make-up hours. The Mandatory Parent Information Meeting for TMS Cheer Tryouts has been rescheduled to Tuesday, January 31st @ 5:30pm.

Mark Your Calendar!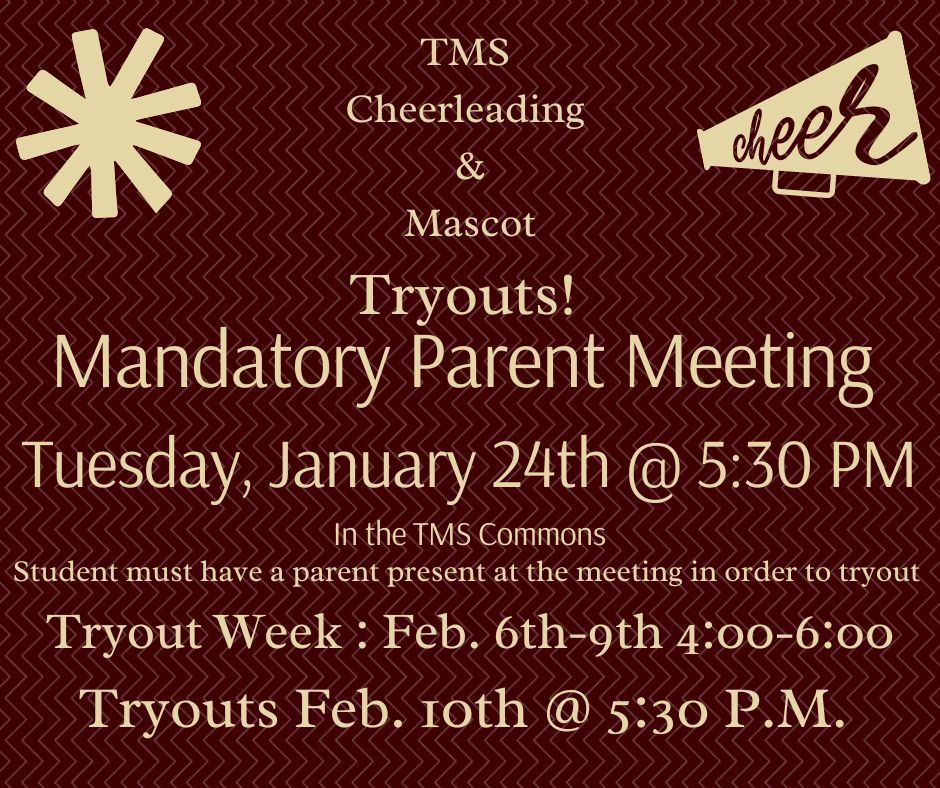 Tarkington Middle School celebrated their Teacher and Paraprofessional of the Month for December today. Congratulations to Mrs. Coogler and Mrs. Gilmore. Thank you for all you do to elevate student success; your relentless effort makes TMS the great place it is!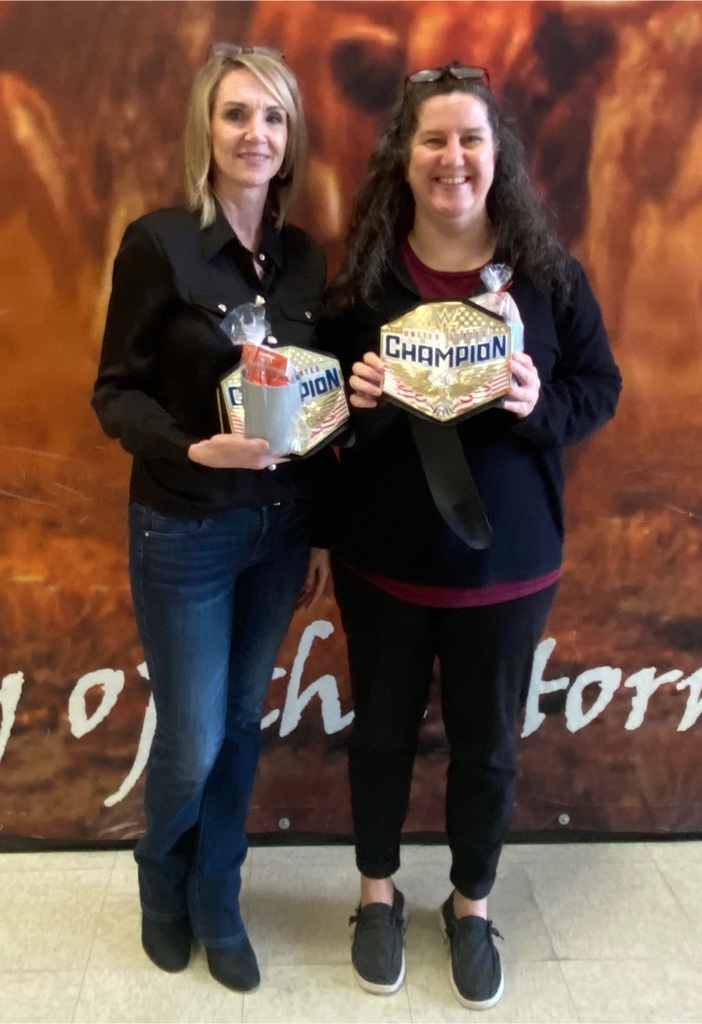 At Tarkington Middle School we are sincerely thankful for the love and passion our teachers and staff have to see our students excel in all they do. We are equally as thankful for the joy our students bring to TMS every day. Tarkington Middle School is thankful for the TISD community and parents that help us strive to ELEVATE all we do.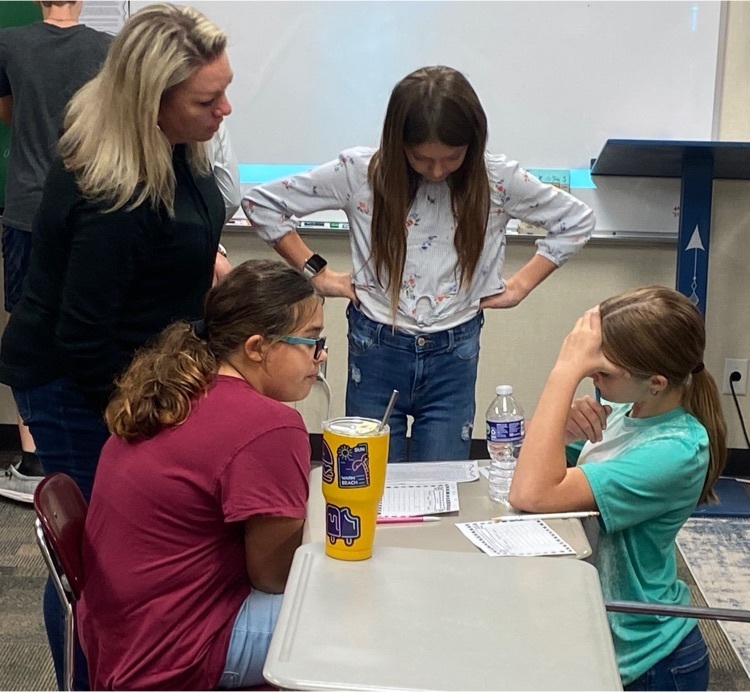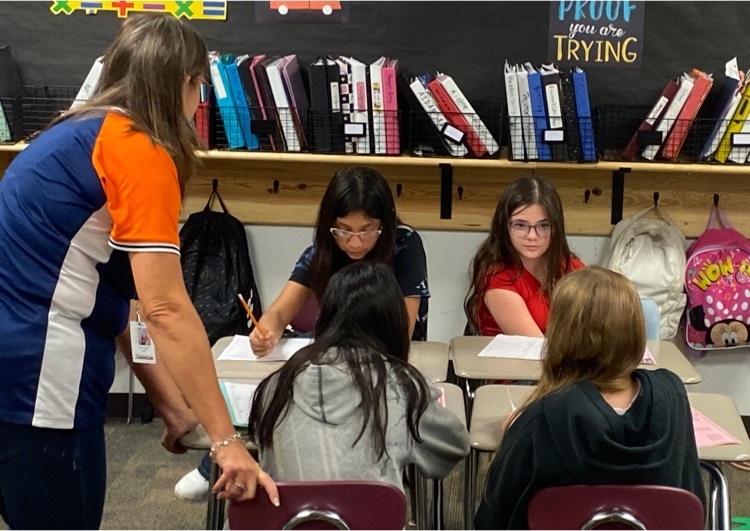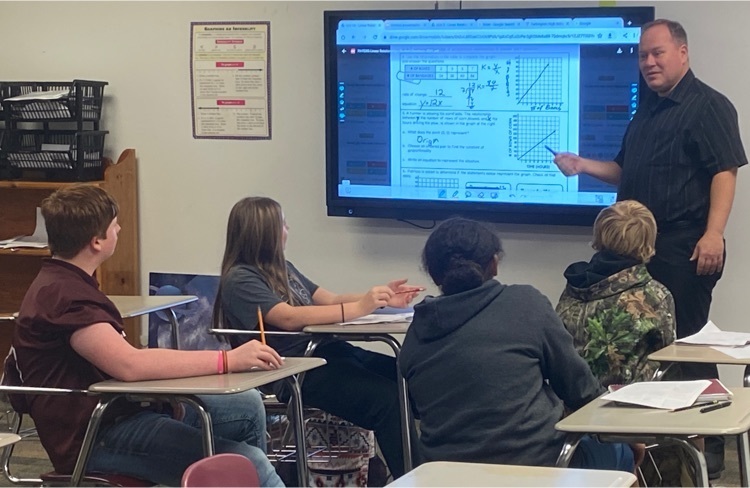 Next Week is Generation Texas Week!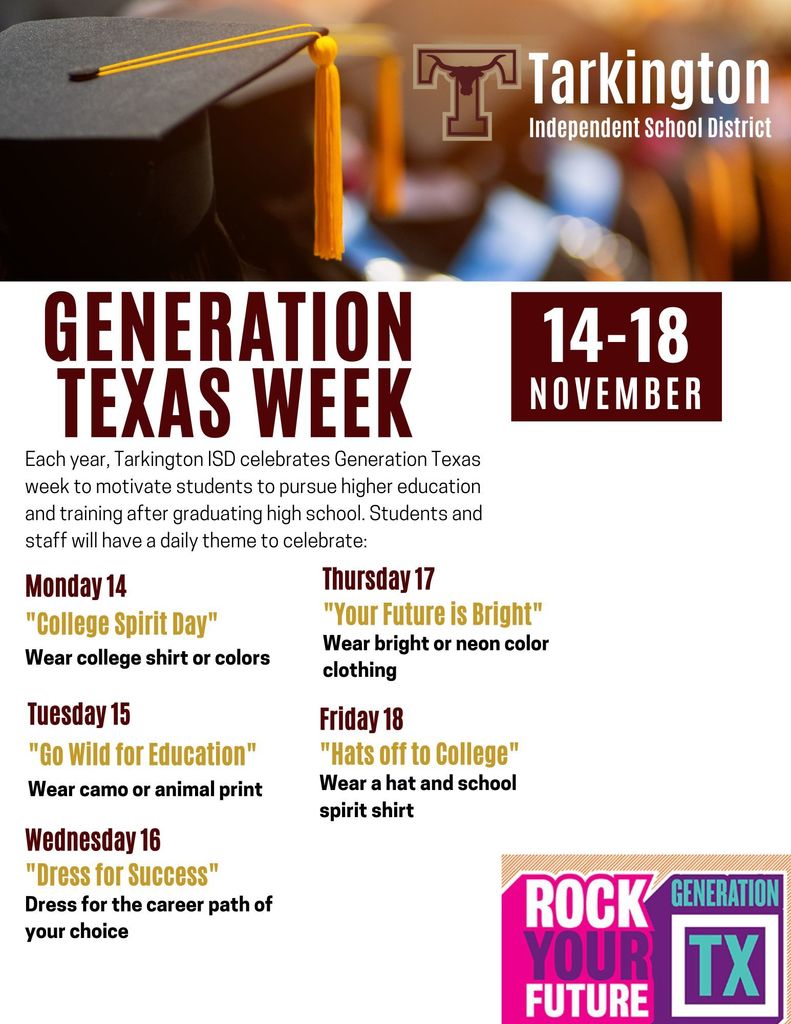 Red Ribbon Week Dress Up Days are October 24th-28th!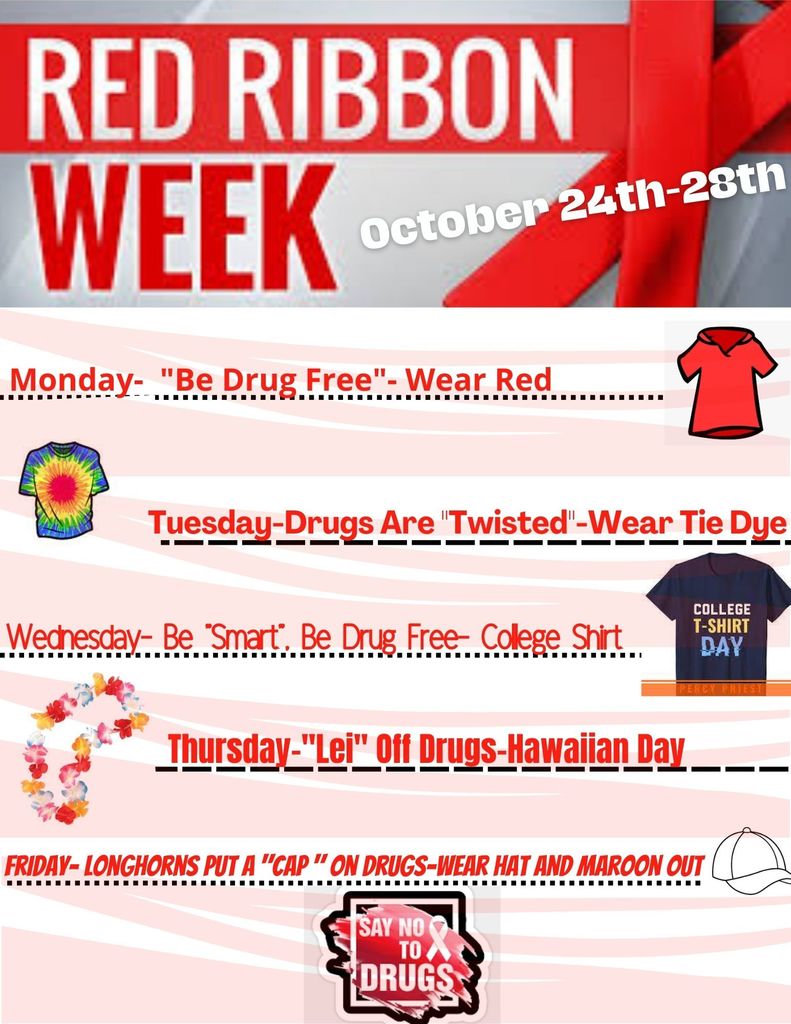 Our Homecoming Dance is this Friday night from 5-7pm.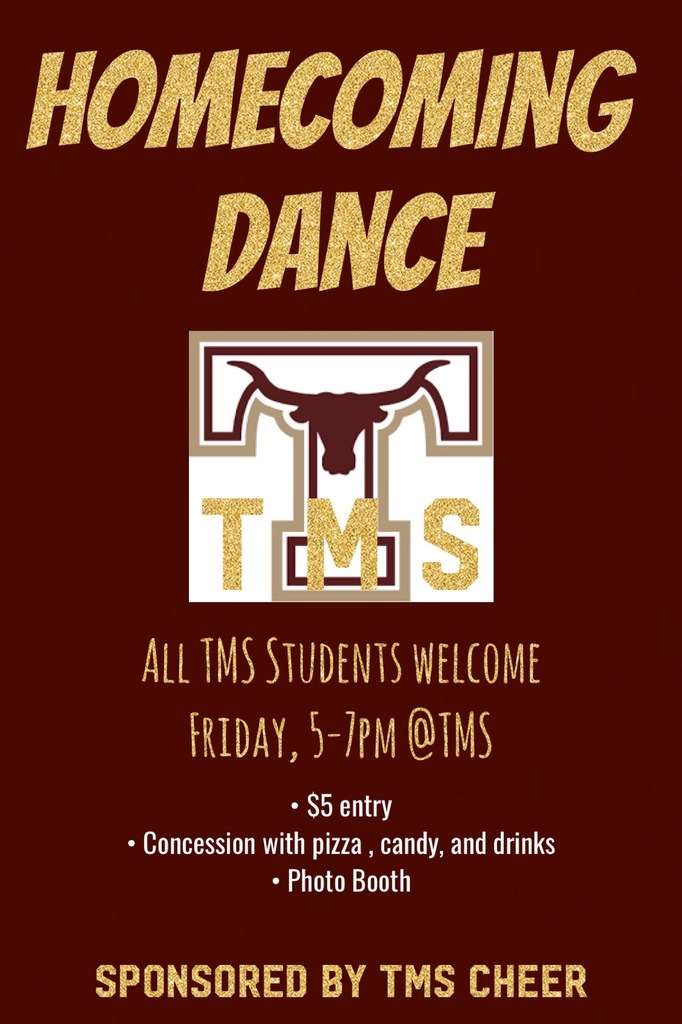 If your student participated in our TMS Mini Cheer Camp over the summer, they are invited to cheer with our TMS Cheerleaders at the football game this Thursday night. See the attached flyer for more details.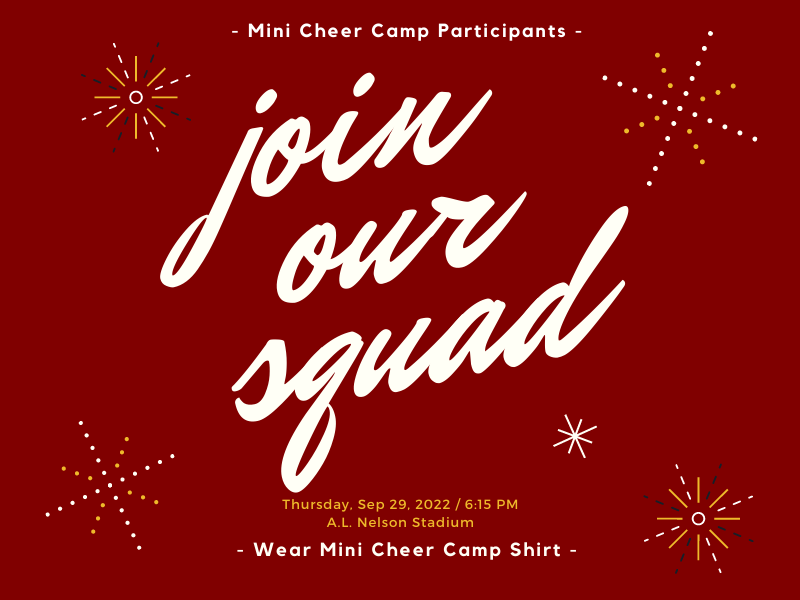 TMS Cheerleaders showing their Shorthorn Pride @ the 1st pep rally and making sure we were ready to show our school spirit!