At Tarkington Middle School we are sincerely thankful for the love and passion our teachers and staff have to see our students excel in all they do. We are equally as thankful for the joy our students bring to TMS every day. Tarkington Middle School is thankful for the TISD community and parents that help us strive to ELEVATE all we do.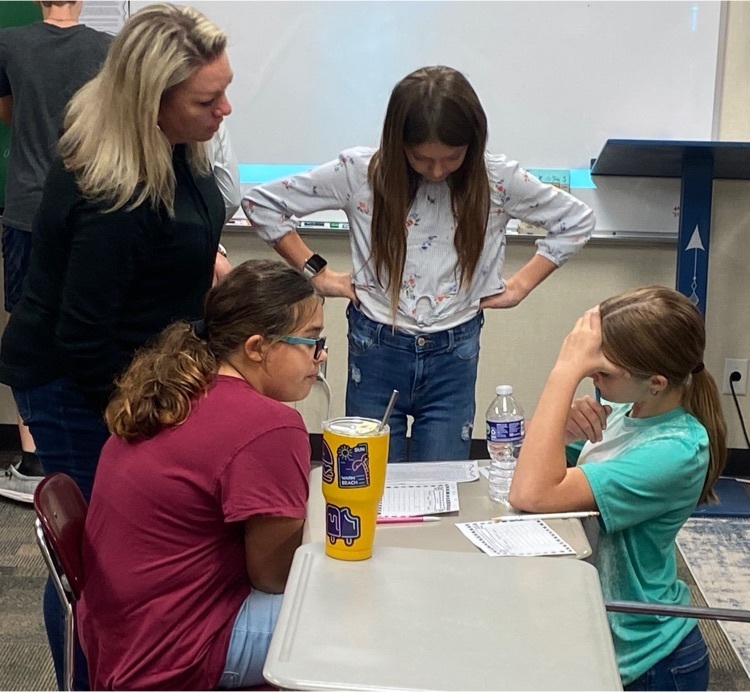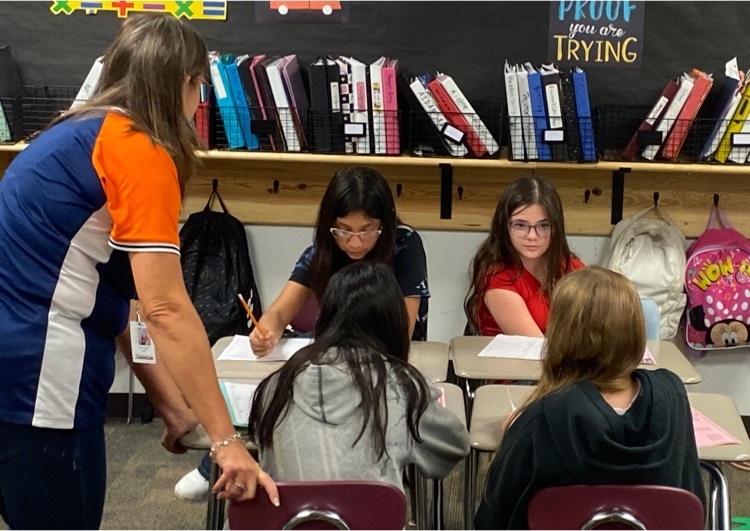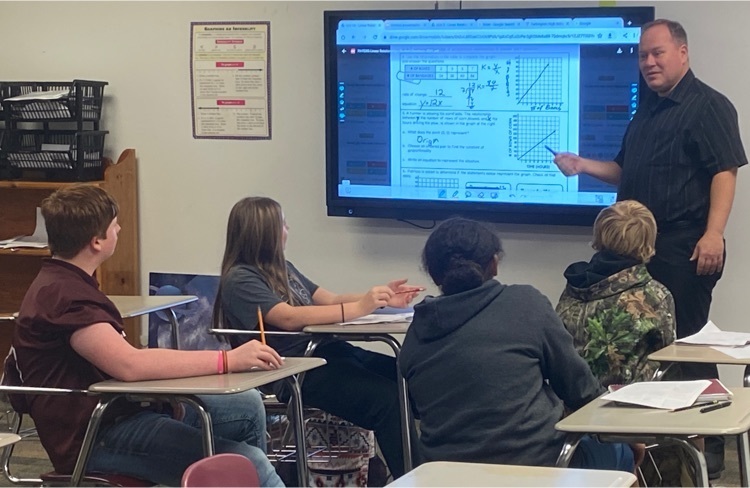 Next Week is Generation Texas Week!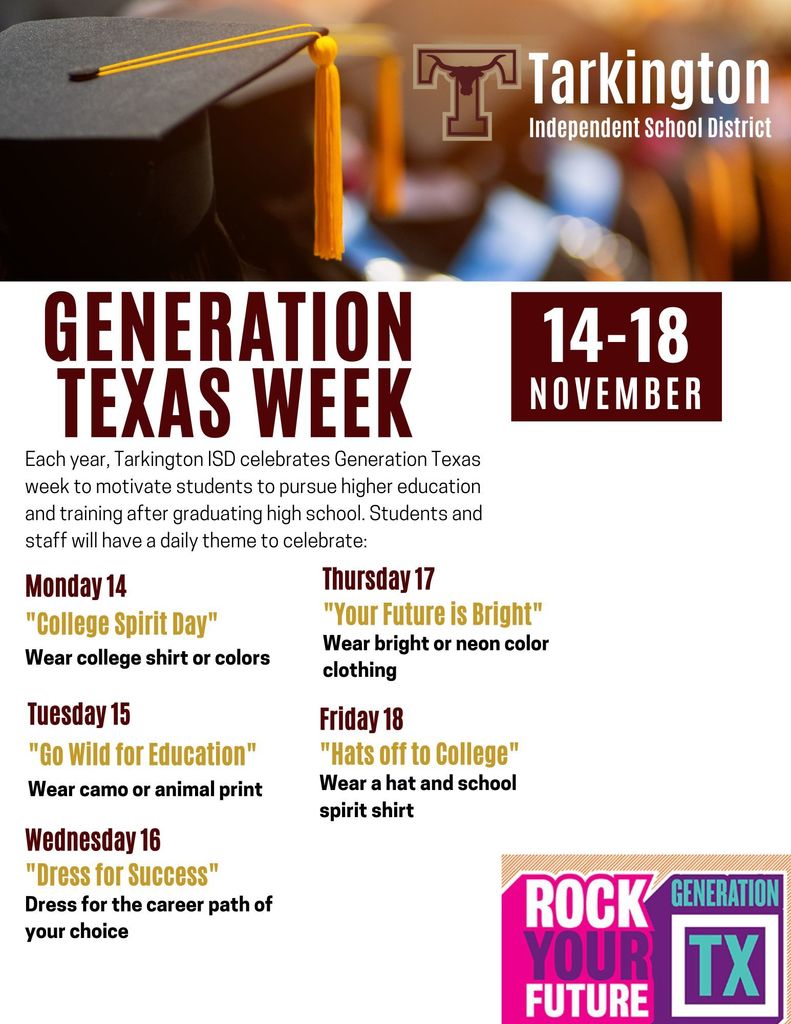 Red Ribbon Week Dress Up Days are October 24th-28th!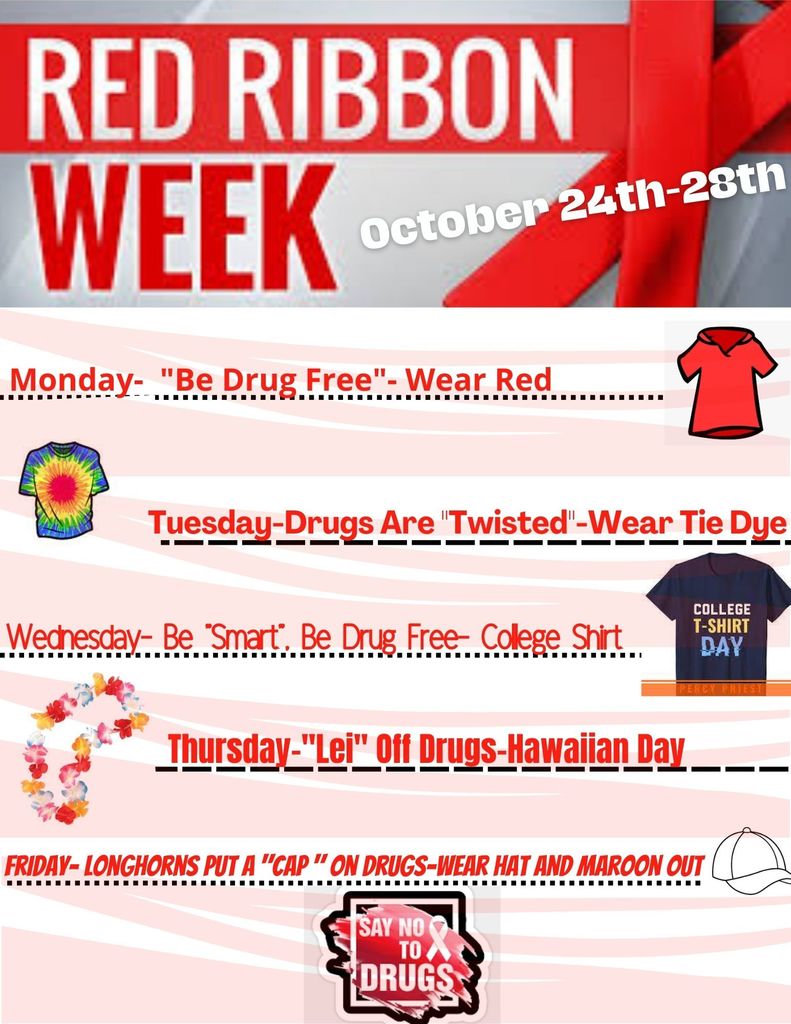 Our Homecoming Dance is this Friday night from 5-7pm.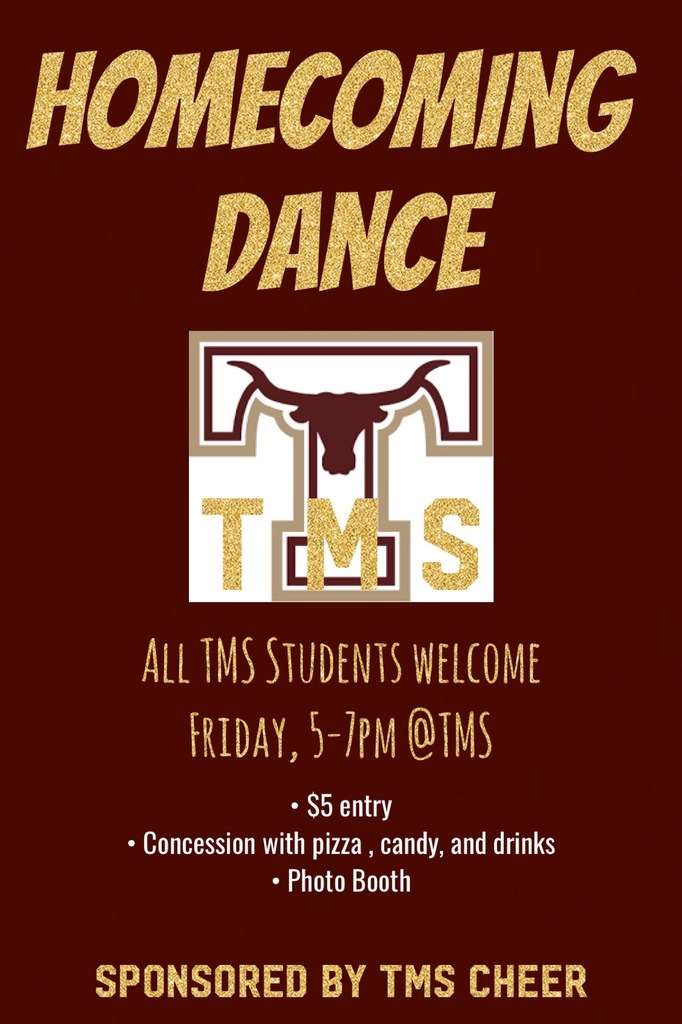 If your student participated in our TMS Mini Cheer Camp over the summer, they are invited to cheer with our TMS Cheerleaders at the football game this Thursday night. See the attached flyer for more details.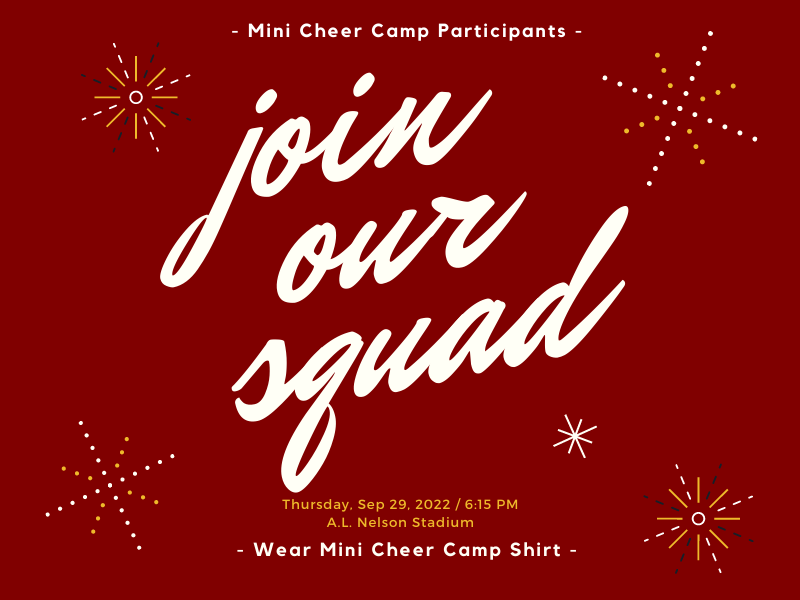 TMS Cheerleaders showing their Shorthorn Pride @ the 1st pep rally and making sure we were ready to show our school spirit!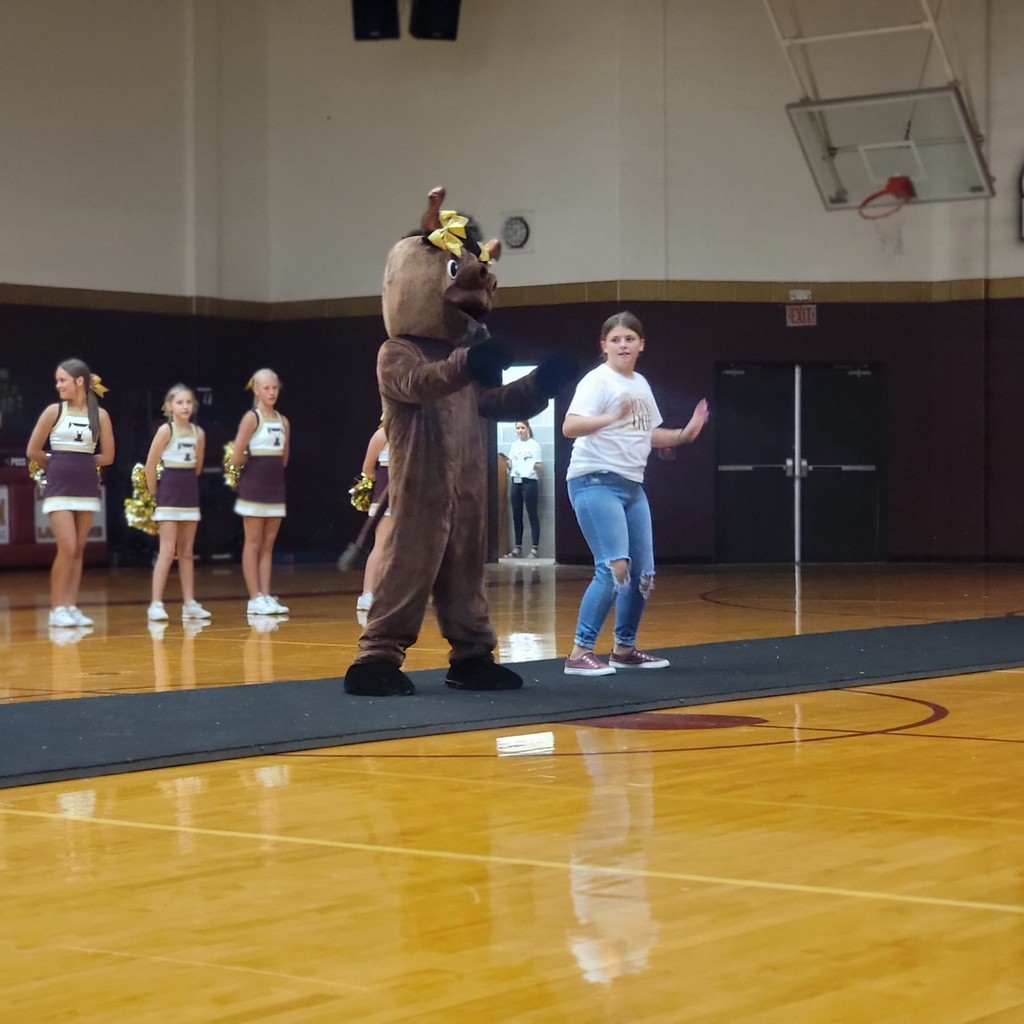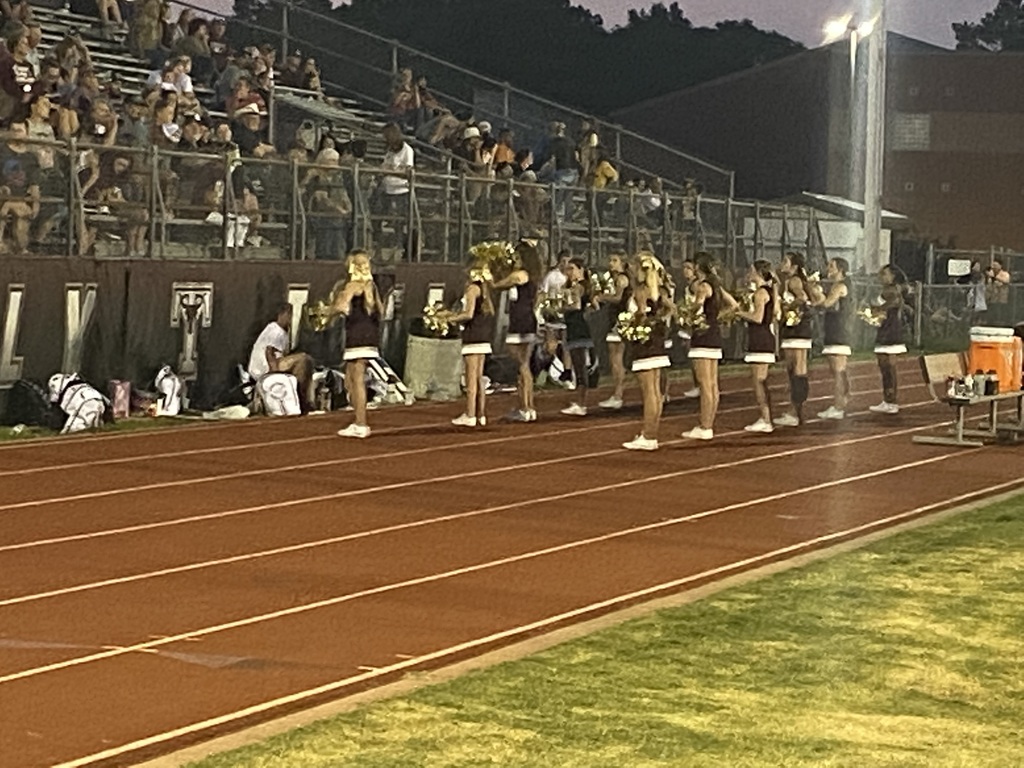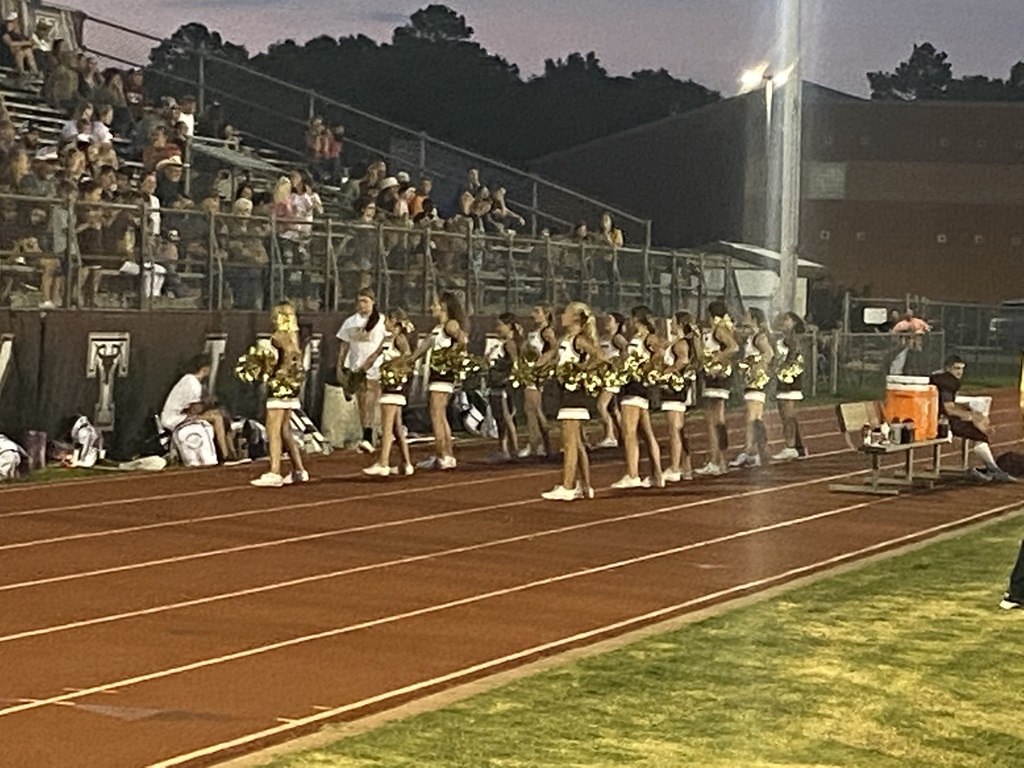 Our 1st middle school pep rally was a success and everyone was fired up to win!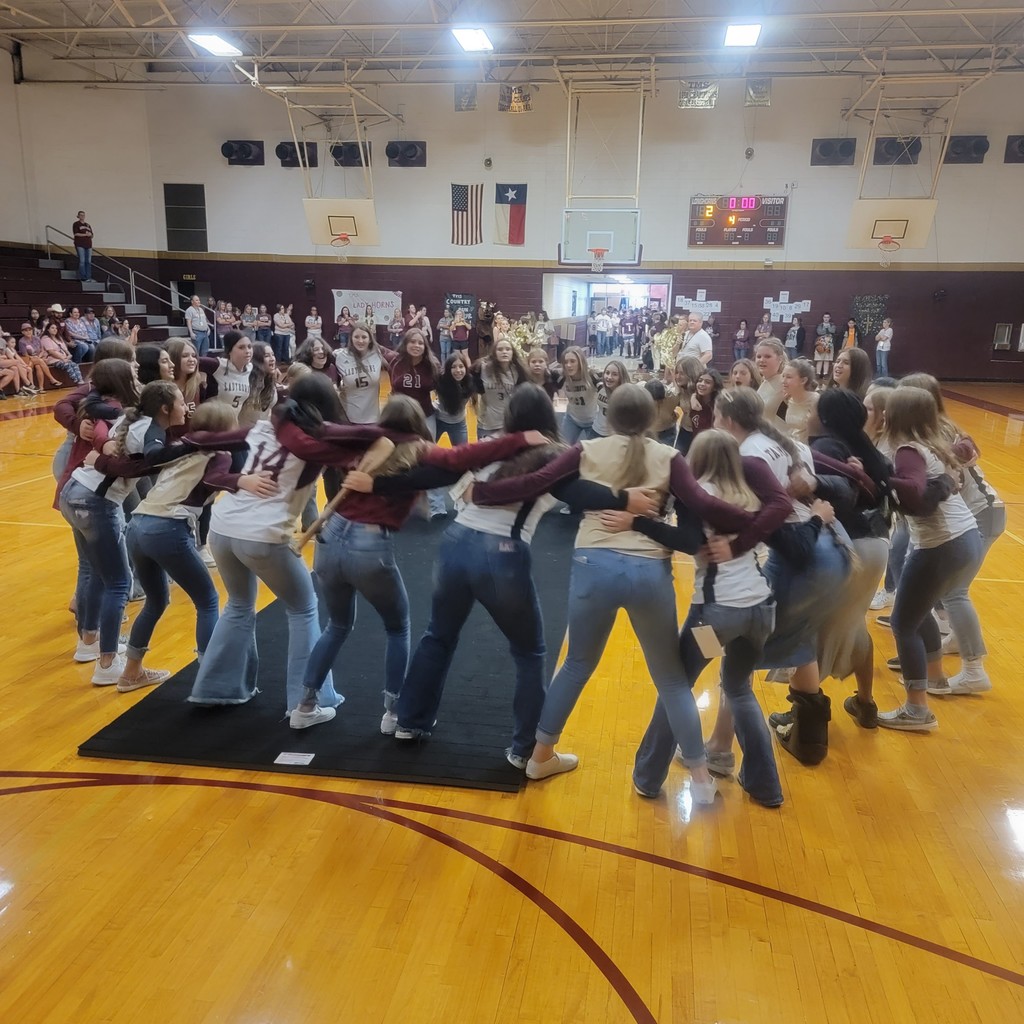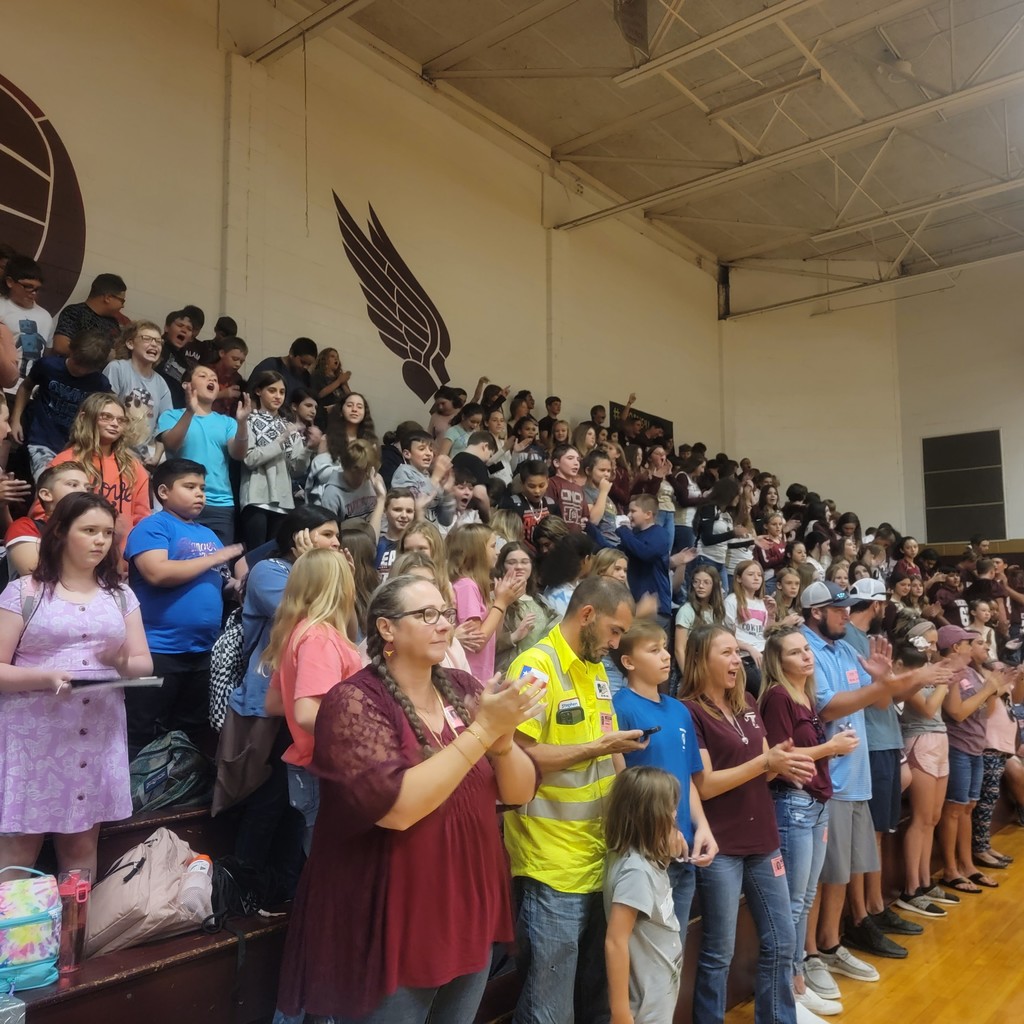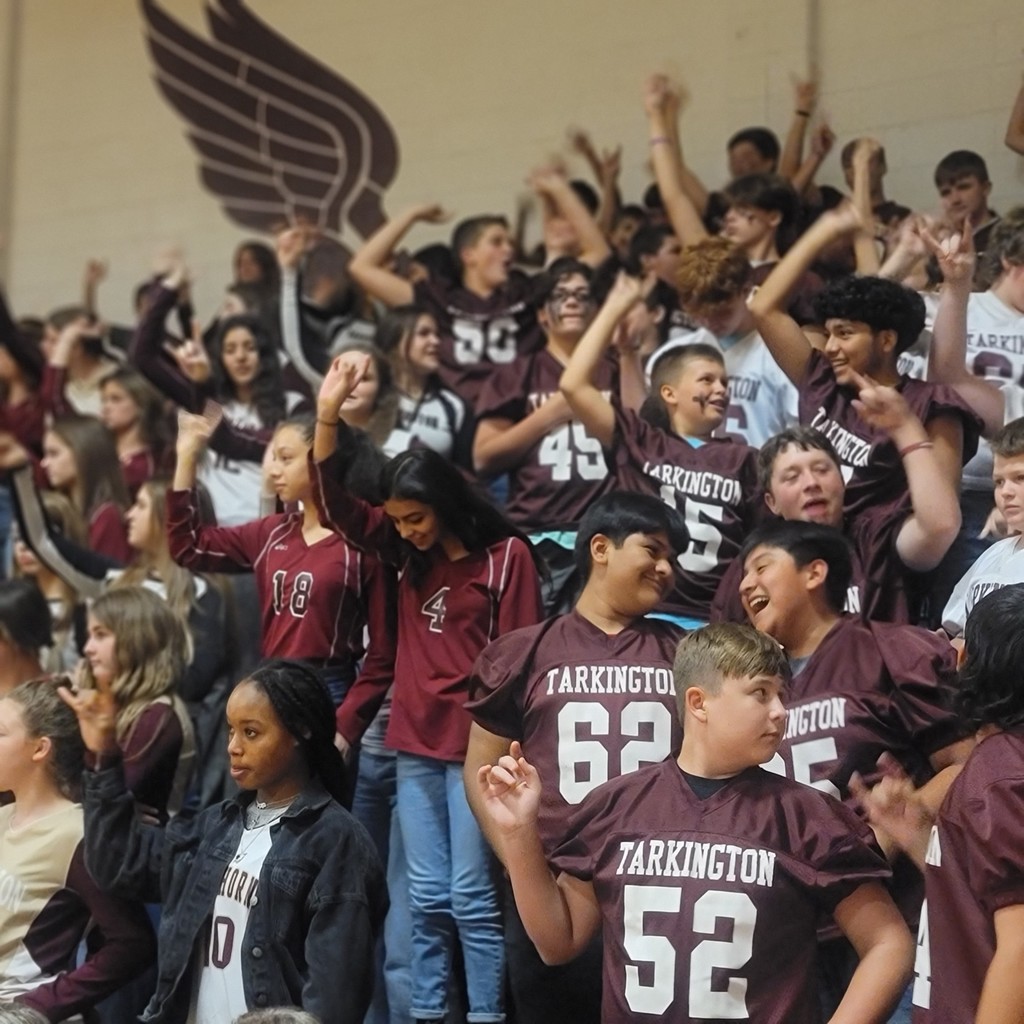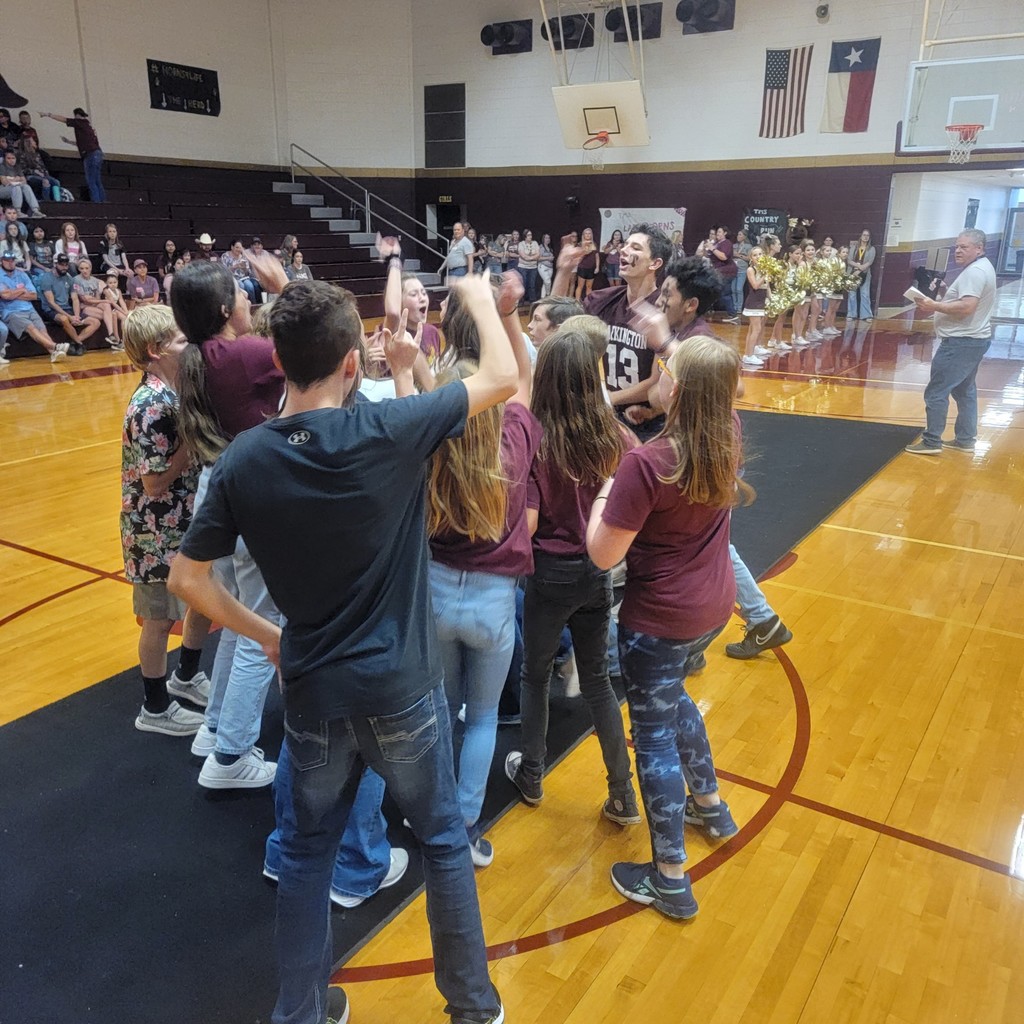 TMS Lady Horns played hard against New Waverly!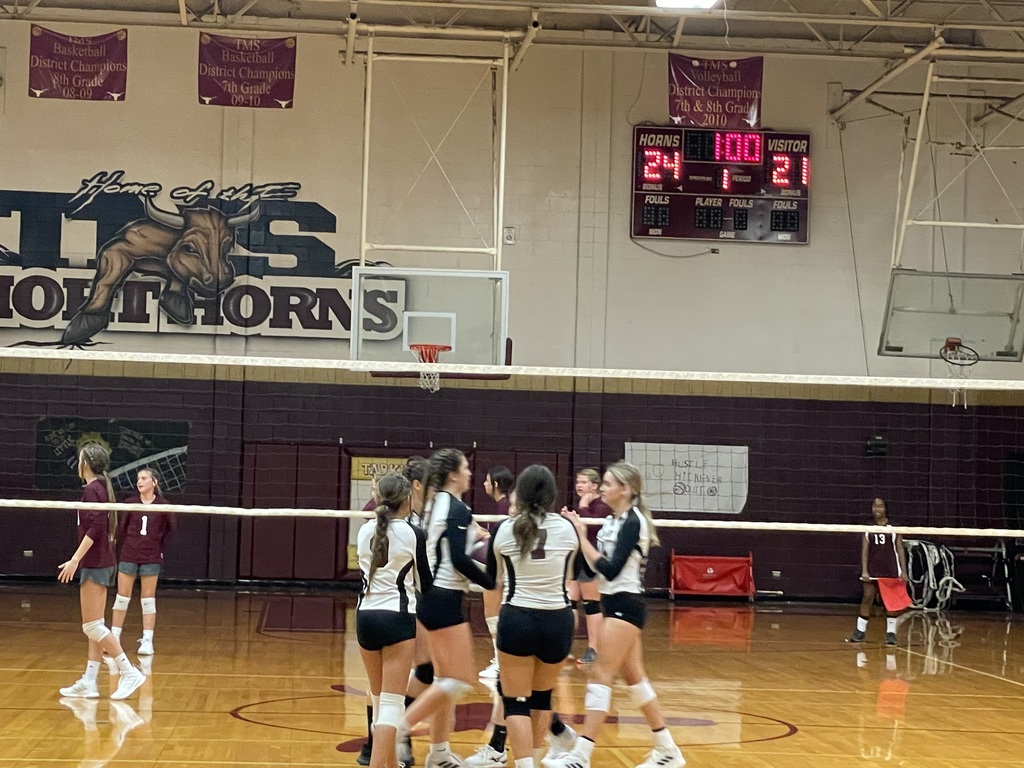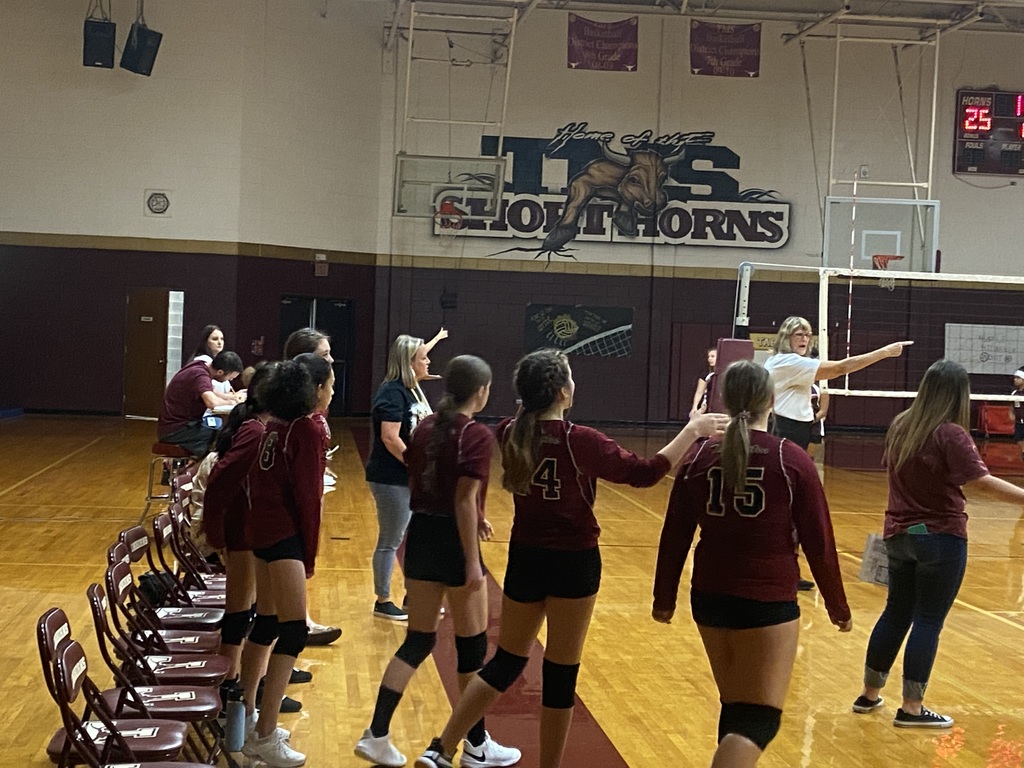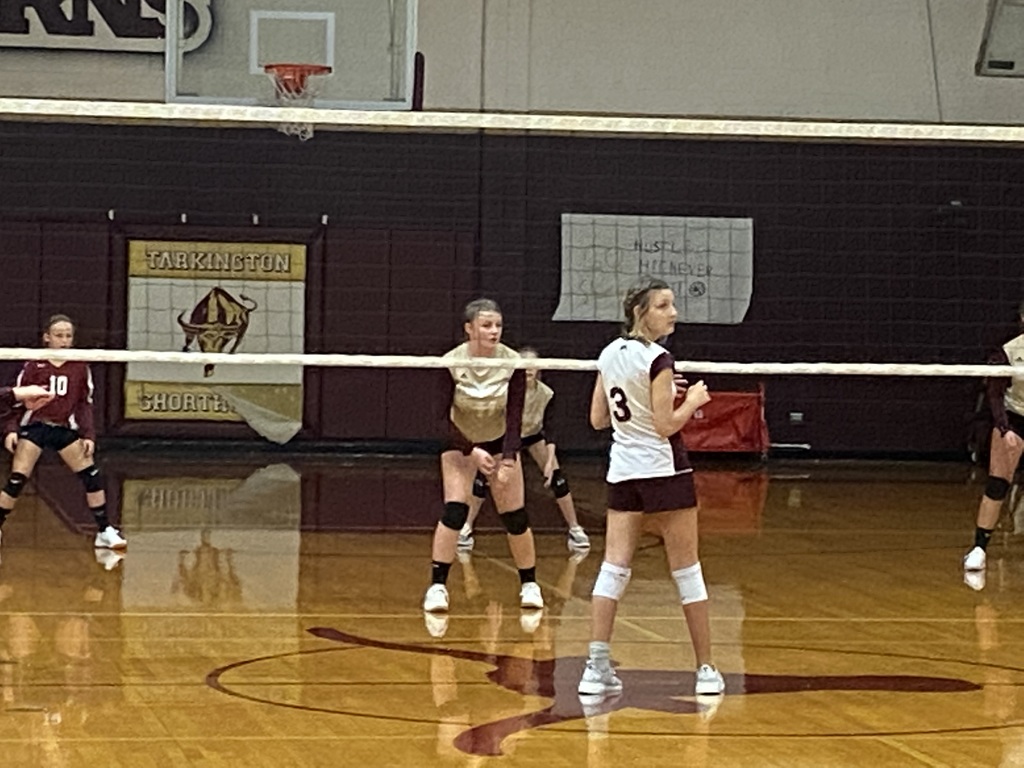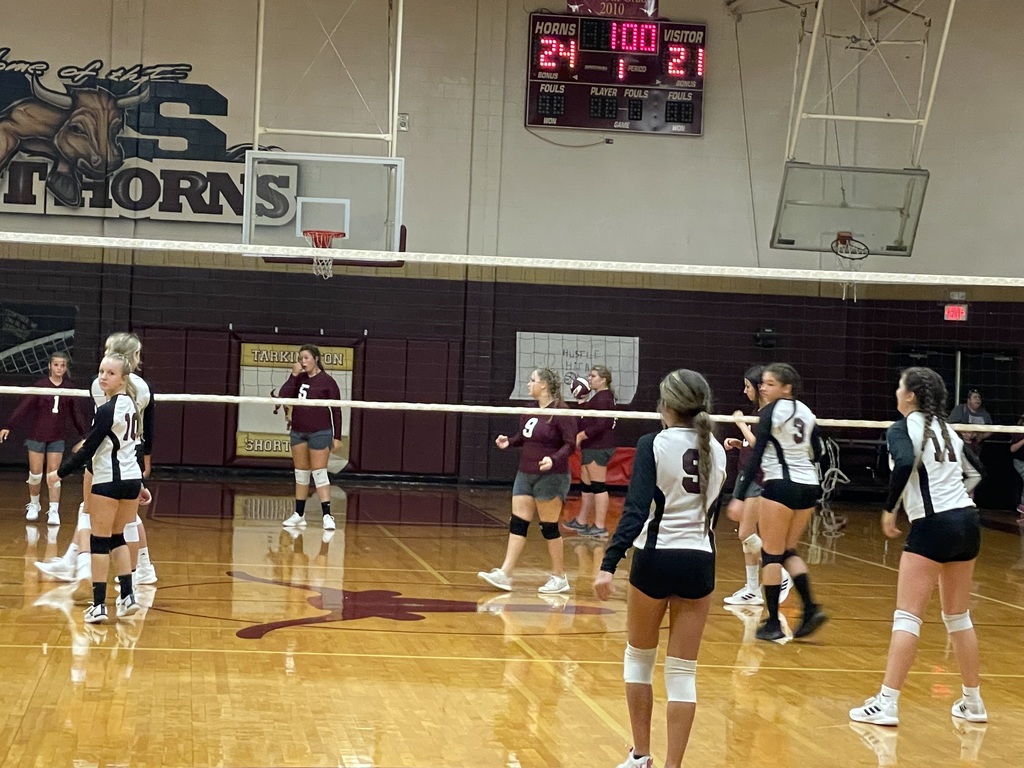 8/22/22 7:15 AM Accident on Hwy 787 may delay pickup times for Buses #4 and #37. Remain at bus-stop for pick-up, as buses are still on the way. Call Laura Shew in Transportation if you have any questions; otherwise, as information becomes available, we'll keep you posted. 281-592-0377
TMS Homecoming Week Dress Up Days! Please note that we will not have school on Friday but students are more than welcome to dress up at home and at the game!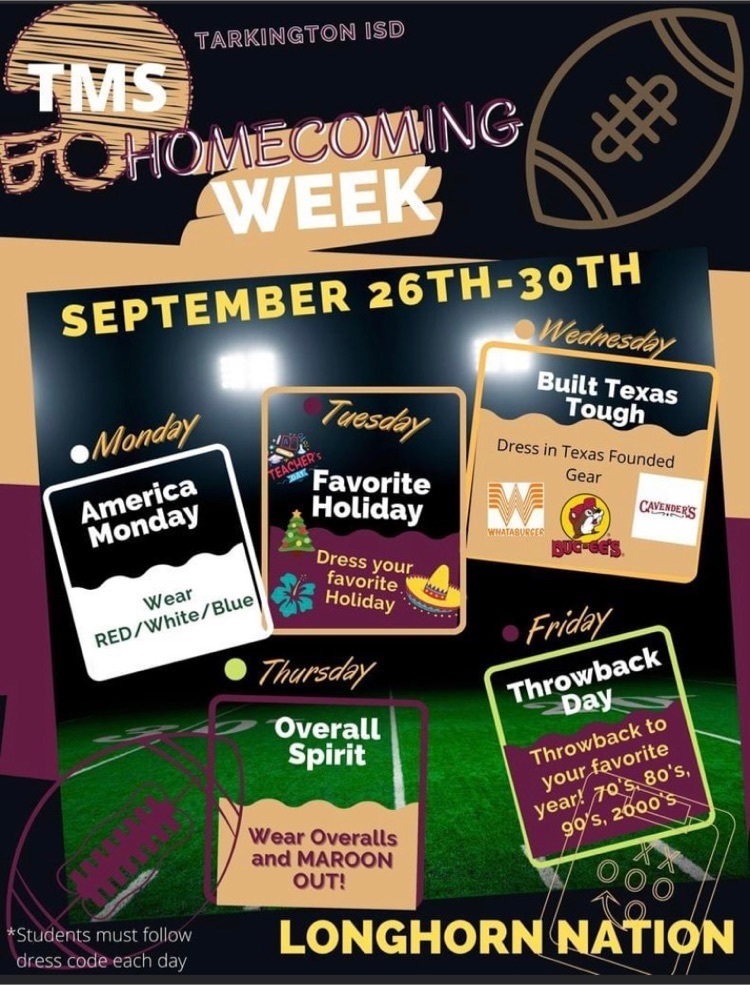 Coach Kennedy is hosting Summer Volleyball Camps for incoming 1st-8th graders on July 18th-20th and incoming 9th-12th graders on July 25th-27th. Registration can be completed on the first day of camp, and the cost is $40. Please contact Coach Kennedy at
gkennedy@tarkingtonisd.net
for more details. #oncealonghornalwaysalonghorn #hornsup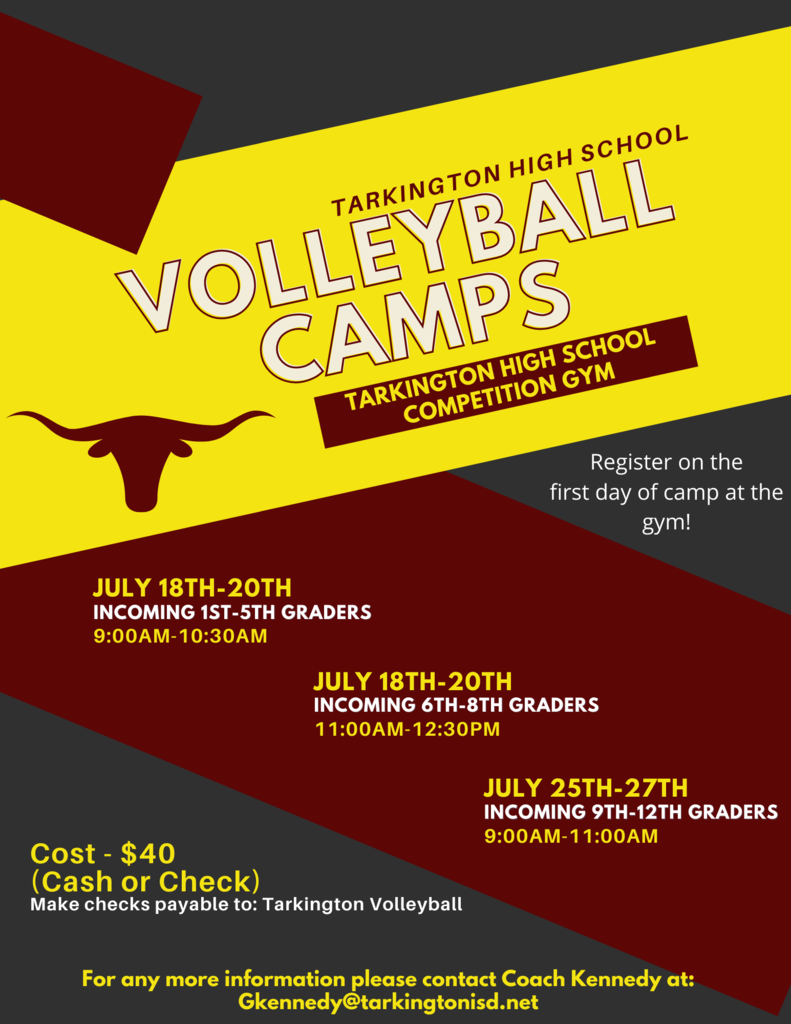 To all the "SUPER MOMS" serving students in TISD - Have a WONDERFUL Mother's Day weekend!!! Elna Davis Ed.D. Superintendent of Schools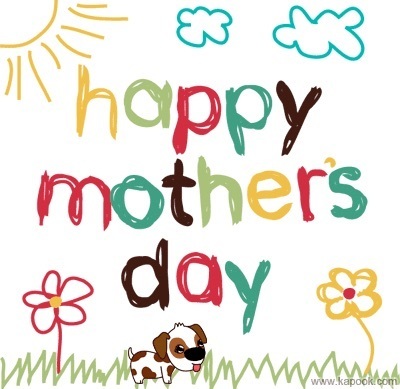 11:43 AM UPDATE... ALL phones at TISD are currently working! Thanks so much for your patience and to AT&T for their quick service call!
4-11-22 7:26 AM UPDATE: Please note, the internet is back online for the entire district; however, ALL district phone lines are down. AT&T is working on the issue. Please use email to contact the school while the phone lines are being repaired. Email addresses for all personnel can be found on the district's website at
https://www.tarkingtonisd.net/
by choosing the specific campus from the "School" tab. Once you're at the selected school's site, use the "Menu" tab to choose the "Faculty and Staff" list. Thank you, again, for your patience!

PLEASE NOTE! 6:51 AM on April 11, 22 Due to power outages yesterday, several TISD campuses and offices are currently experiencing phone system and internet outages; however, we are working to get those systems back up and online as quickly as possible. AT&T will be here sometime this morning to provide support. Please watch the website and social media for updates. We'll share them as we receive them. Thank you for your patience!
Tarkington ISD's District of Innovation Committee will be meeting to renew the local innovation plan on Monday, April 11, 2022 at 5 PM in the TISD Board Room. Committee members will be voting on renewing the plan and the public is welcome! Our current plan can be found on our website at
https://5il.co/ssk0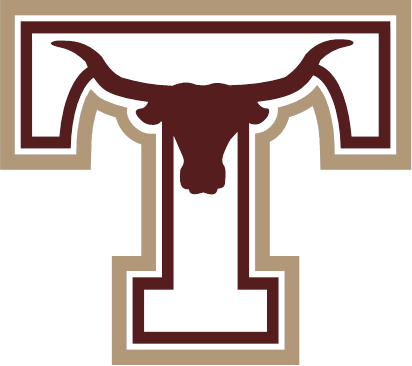 Proud Senior, Brylee Holmes, one of many 2022 seniors, was the first student who introduced herself to me when I arrived at the high school for a tour on Friday AND made a point to find me and introduce herself to me again at the fundraiser on Saturday! She exudes a positive spirit and has served as homecoming queen. I'm sure she is one of many leaders in TISD, and I can't wait to meet you all. Dr. Elna Davis Superintendent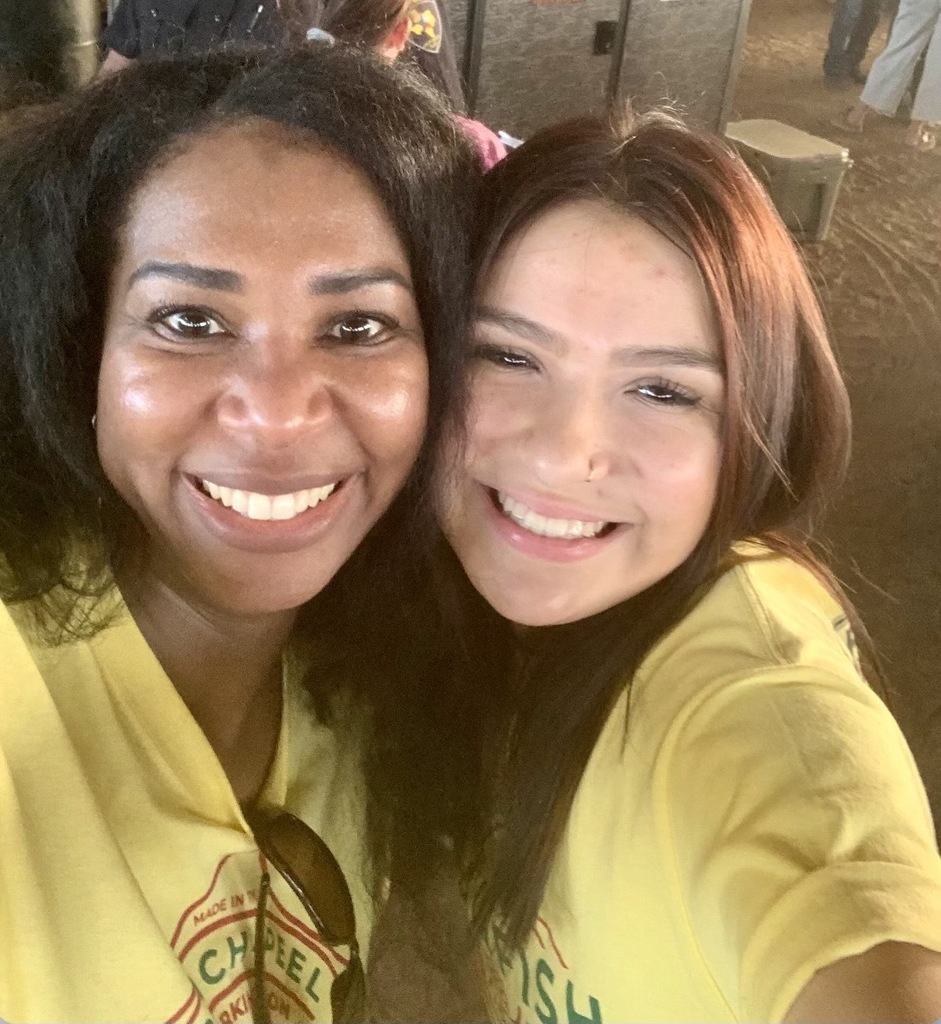 The M Club fundraiser in Tarkington this weekend was AMAZING! Funds raised will help EVERY senior with college/career plans after graduation. The love in the arena for the students was inspiring. The generosity of our community took my breath away. Tarkington ISD not only has great friends in our board members, but also has friends in life-long residents devoted to our success. I learned from a board member in Grand Prairie that the way you spell LOVE is T-I-M-E. There was so much love in the arena as you gave your time, talents, and resources for our students! In action, I saw Longhorns for Life! Dr. Elna Davis Superintendent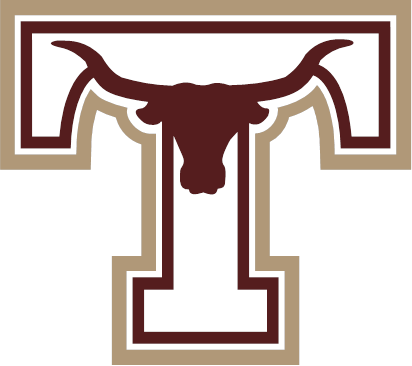 REMINDER... HOPE TO SEE YOU ALL SATURDAY! The M Club would like to welcome everyone out once again to the J Bar Arena located at 1780 CR 301 N in Dayton for its annual Crawfish Boil and Fish Fry benefitting the Tarkington Student Foundation's Scholarship fund for Tarkington High School graduates. It's an All-You-Can-Eat-Event with both a live and silent auction, lots of activities, and plenty of hometown socializing all for the sake of our local seniors, the Class of 2022! Early-Bird meal tickets for adults are $25 and students $10. Meal tickets purchased at the gate will be $30 for adults and $15 for students. In addition, the M Club is also raising funds with a gun raffle. Raffle tickets are $20 each or 6 for $100, and winners do not have to be present to win. Five guns will be raffled: Kimber .308; Benelli 12 ga; Citadel 12 ga; Remington 12 ga; and a Mossberg 22 LR. Good luck and happy hunting to the winners! Sponsorships are available and appreciated: $250 sponsorship includes 3 event tickets and a half-size poster at the event -- $500 sponsorship includes 6 event tickets and a full-size poster at event. Meal and raffle tickets are being sold by all seniors in the class of 2022 starting March 1, 2022 . You can also find them at Cannon's Grocery in Tarkington & Lone Star Cleaners in Cleveland. For all tickets or more information, contact any member of the THS senior class or Susan Trahan at
strahan@tarkingtonisd.net
or 281-806-8769.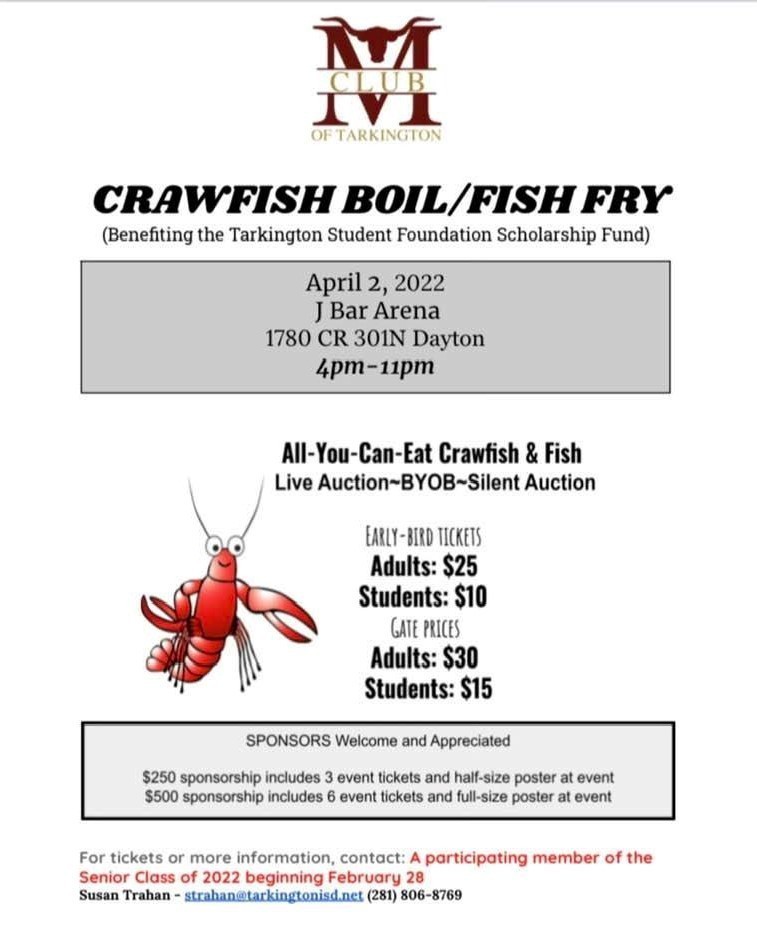 Tarkington ISD is currently accepting teaching applications for the 2022-2023 school year for elementary and secondary teachers. Please see our district website at tarkingtonisd.net and choose the Employment tab just below the scrolling pictures for more details. If you have questions about your online application and/or degree certifications, please feel free to email Renee Padgett at
rpadgett@tarkingtonisd.net
or Celeste Bradberry at
cbradberry@tarkingtonisd.net
and we'll be happy to help! #itsagreatdaytobealonghorn #teachingisaworkofheart